Fastems levert toonaangevende CNC-automatiseringsoplossingen. Wij lossen de fundamentele uitdagingen en inefficiënties op rond high-mix CNC-productie, waar alle industriële fabrikanten mee te maken hebben, van lokale machinefabrieken tot wereldwijde ondernemingen.
Belangrijkste feiten over Fastems:
Familiebedrijf dat CNC automatiseringen levert met meer dan 40 jaar ervaring en 5.000 installaties.
Integreert met meer dan 100 merken bewerkingsmachines, apparatuur en software.
Klanten variëren van lokale machinefabrieken tot wereldwijde ondernemingen (OEM's) in Noord-Amerika, Europa en Azië.
Voorbeelden van onze sectoren: algemene en speciale machinebouw, toelevering, lucht/ruimtevaart en defensie, zware voertuigen, hydraulische energie en energie.
Flexibele automatiseringssystemen voor pallet- en producthandlingtoepassingen, ondersteund door toonaangevende besturingssoftware MMS en een uitgebreid serviceportfolio.
Onze visie is om de beste automatiseringspartner te zijn voor toekomstgerichte CNC-fabrikanten. Ons doel is om een duurzame, sterke en concurrerende productie op te bouwen met behulp van automatisering en digitalisering.
Solution Finder
Gebruik de onderstaande filters om de geschikte automatiseringsoplossing te vinden voor uw productieomgeving!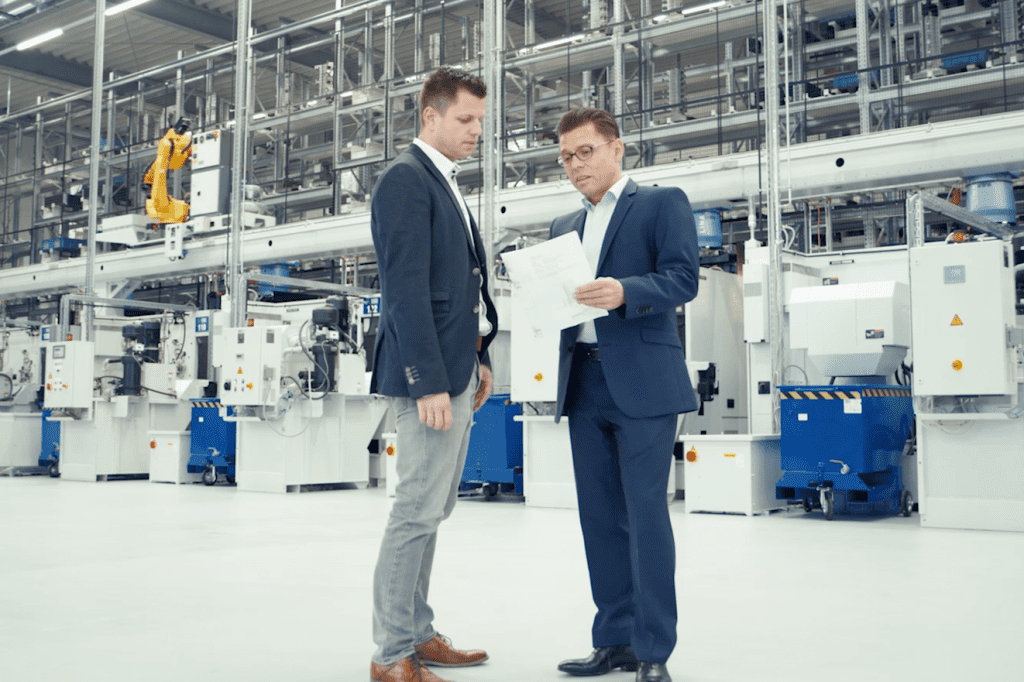 Focus op succes en waarde van onze klanten
Wij willen de automatiseringspartner zijn van vooruitstrevende CNC-fabrikanten. Ons recept voor succes kan in vier stappen worden samengevat: Los de juiste problemen op – met de juiste oplossing – van een partner die u kunt vertrouwen – voor de komende jaren.
CNC-automatisering is niet alleen robots of palletwisselaars voor bewerkingsmachines plaatsen. We helpen u de hoofdoorzaken van uw productieproblemen te vinden en ontwikkelen samen een passende automatiseringsoplossing voor uw behoeften. Door samen te werken met een partner die pioniert op het gebied van flexibele automatiseringssystemen bent u verzekerd van een systeem dat werkt waarvoor het bedoeld is. We ondersteunen en onderhouden u tijdens het gebruik van het systeem, zodat u het volledige potentieel van uw CNC-productie kunt benutten – en dat het kan meegroeien met uw bedrijf.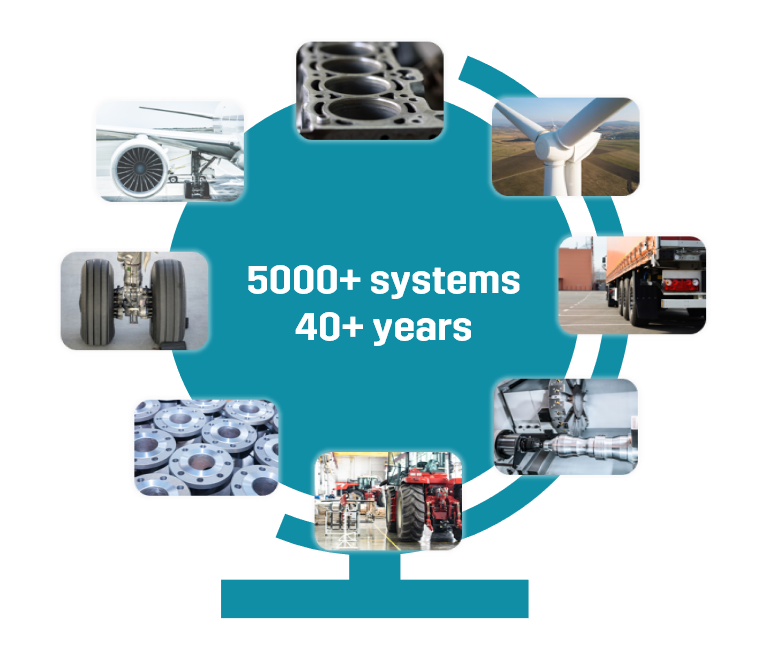 Ervaring en mogelijkheden
Het is een ding om een beeld te schetsen van CNC-automatisering. Het is iets anders om al meer dan 40 jaar in de branche te zitten en 5000 bedrijven te hebben geholpen om hun productiviteit te verdubbelen.
Wat voor ons telt, is de waarde, het leerproces en de resultaten die u krijgt. Ons meer dan 200 interne software-ingenieurs zorgen ervoor dat uw productie intelligent wordt gepland en bediend, en ons interfaceteam zorgt ervoor dat al uw apparaten, software en processen feilloos samenwerken. Duizenden OEM-fabrikanten en onderaannemers in de lucht- en ruimtevaart en defensie, de medische sector, de energiesector, zware voertuigen en andere machinebouwsector vertrouwen op Fastems als hun productiviteitspartner – overal ter wereld.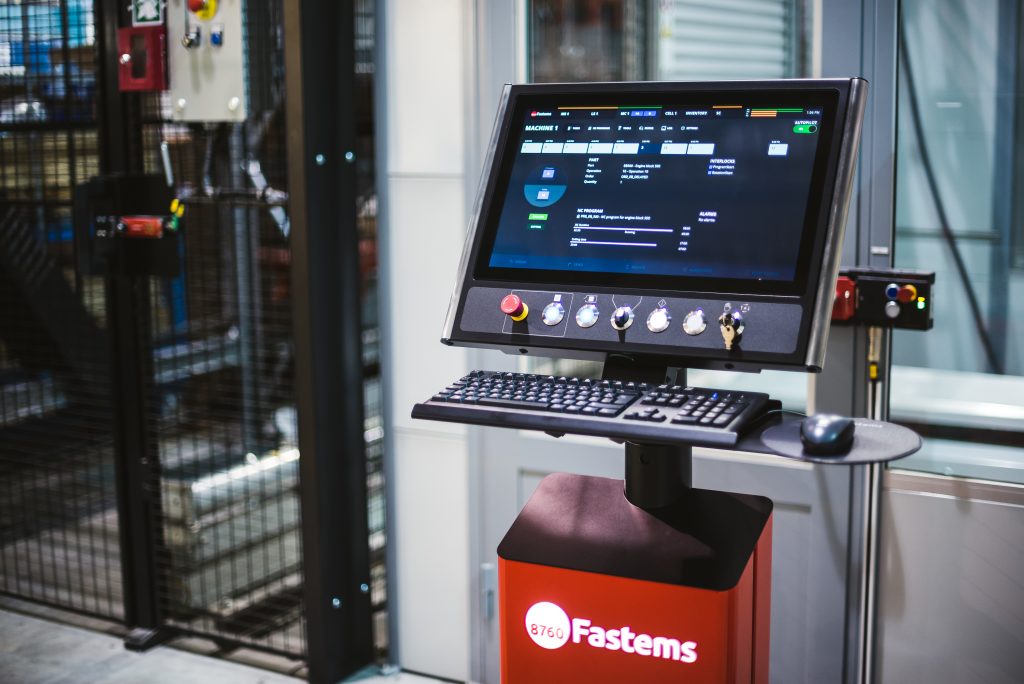 Manufacturing Management Software
MMS is het toonaangevende 'brein van de productie' dat dag en nacht het verschil maakt in CNC-productie.
MMS, de besturingssoftware van de automatiseringsoplossingen van Fastems, regelt de productie volgens uw opdrachtschema en past zich automatisch aan plotselinge veranderingen aan, zoals spoedopdrachten of machinefouten. MMS beheert productiemiddelen zoals NC-programma's, gereedschappen, grondstoffen en spanmiddelen. Het zorgt ervoor dat uw onbemande productie KAN en ZAL gebeuren en stuurt de operators altijd naar de juiste productievoorbereiding. Naast de Fastems oplossingen voor pallet- en onderdeelautomatisering werkt MMS met plannings- en operatoradviesfuncties voor niet-geautomatiseerde machines en werkcellen. De software wordt voortdurend ontwikkeld op basis van de behoeften van de gebruikers. Momenteel draait MMS-versie 8 en versie 1.0 werd in 1998 gelanceerd.
Oplossingen in alle maten
Als het op CNC-automatisering aankomt, kunnen we het allemaal, in uw voordeel.
Ons brede aanbod en onze technische platforms zorgen ervoor dat u de oplossing kunt krijgen die u nodig hebt, en onze integratiemogelijkheden helpen u om uw software en apparaten aan te sluiten op het proces.Onderhoud aan automatisering is iets heel anders dan onderhoud aan bewerkingsmachines. Neem daarbij de volledige levenscyclusondersteuning met een eenvoudig klantenportaal en geen vervaldatum en de vergelijking wordt nog duidelijker. Om het volledige potentieel van uw geautomatiseerde productie te bereiken, is een full-stack servicepartner nodig die snel kan reageren en jarenlang ondersteuning kan bieden. De meeste oplossingen van Fastems kunnen worden uitgebreid of gemoderniseerd  en meer dan 80% van onze klanten doet dat!
De gemiddelde CNC-machine snijdt in het beste geval 2000 uur spanen per jaar, wat neerkomt op een bezettingsgraad van minder dan 20% van de 8760 uur per jaar.
Om de tijd te compenseren die nodig is voor instellingswijzigingen, maken CNC-fabrikanten meestal te grote batches, wat kapitaal vastzet, voorraadrisico's met zich meebrengt en doorlooptijden vertraagt.
Het beheren en optimaliseren van de CNC-productie als geheel is moeilijk en stressvol zonder transparantie in uw productie, vooral bij plotselinge veranderingen.
Geschoolde machinisten met een volledige set vaardigheden zijn zo gewoon als eenhoorns. Het aantrekken en behouden van voldoende talent is moeilijk.
Voordelen van automatiseren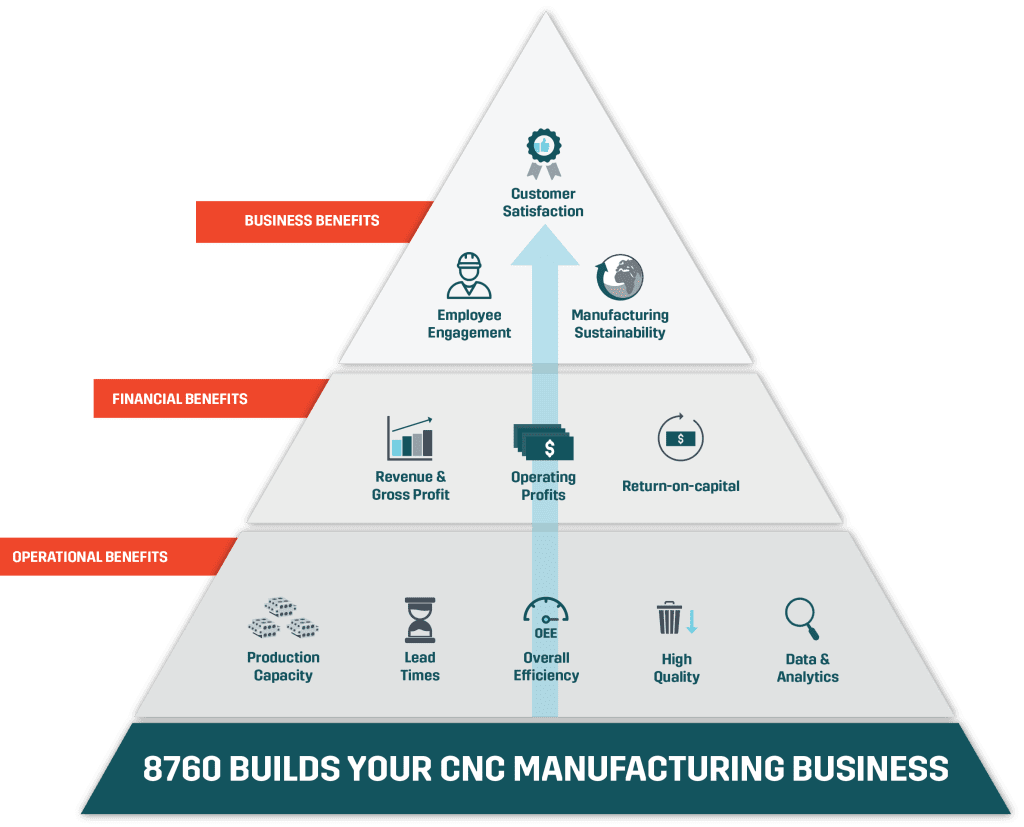 Want to learn more?
Give us a call or send an email.
"*" indicates required fields