Work Cell Operations –
Automation Beyond Machine Tending
Work Cell Operations by Fastems
Automating production and resource planning of stand-alone machine tools and other manually operated workstations
Plan, control and monitor automated and non-automated work cells with one software
 Automatic and predictive scheduling and full transparency of manufacturing operations
Work Cell Operations is suitable for anyone – whether you have a Fastems system or not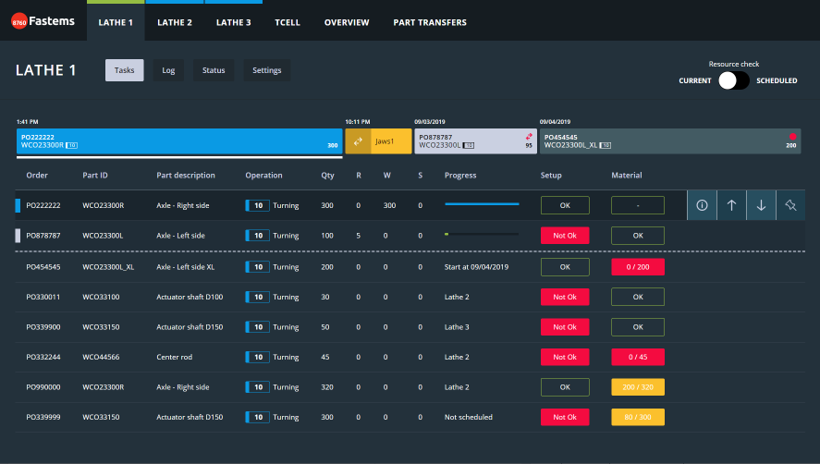 Start or extend with WCO
What is WCO?
Work Cell Operations (WCO) is an addition to Fastems' Manufacturing Management Software (MMS) – a single software that can be extended with different modules if wanted. WCO brings unique Fastems features like automatic and predictive scheduling and full transparency of manufacturing operations to stand-alone machine tools and other manually operated workstations. Offered at several levels of integration and application, WCO ensures the comfort and practicality of a customer's operations and goals.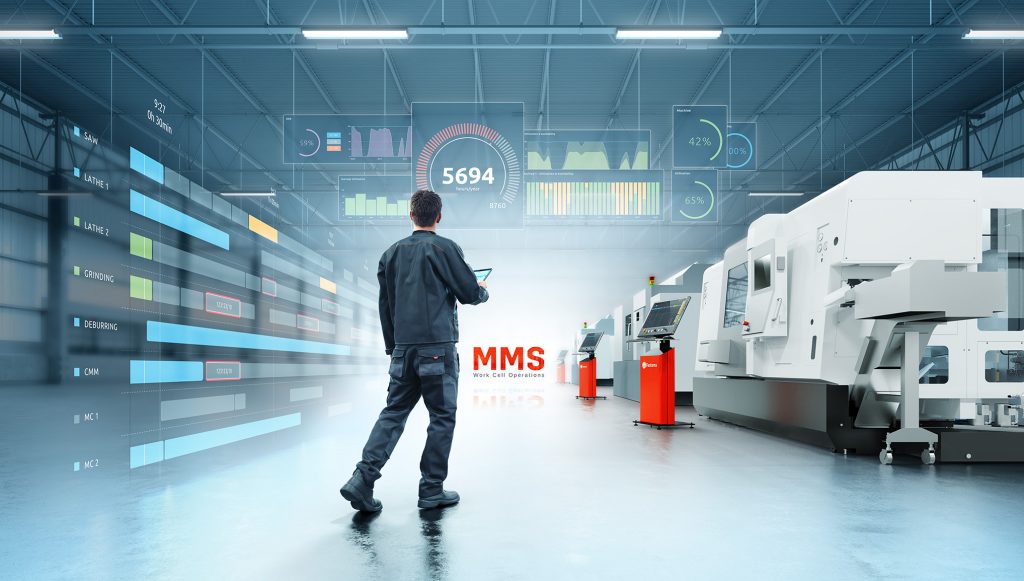 Benefits of WCO
It's effortless to plan, control and monitor the status and output of stand-alone machines and other manually operated workstations
You get full transparency of the manufacturing process of a workpiece and are able to manage the factory with just one software
The production manager's time is freed from having to do the manual part of production planning work
By order management, you produce the right parts at the right time based on actual needs
Operators have clear prioritized work lists and easy access to production documents and instructions
Derived from the key benefits above, WCO increases device utilization, production output, delivery reliability, improves quality, and decreases lead times and work-in-progress (WIP)
WCO explained in less than 150 seconds
If you find yourself wondering how to plan and manage your production in a productive and efficient way, how big of a WIP do you have, or when is the next free slot to be sold, check out how this advanced software can take your production to the next level, and maximize your profitability. 
Curious to learn more about the intelligence of Fastems' Manufacturing Management Software? Click here to watch another short video and learn the fundamentals of MMS in general. 
To name a few, WCO goes with: 
 • stand-alone machining centers  
• lathes
 • quality and inspection  
• manual deburring work stations
 • saws 
Interested to learn more? Contact us to see how we can automate your work cell stations.
Interested to learn how to increase productivity?
Fill in the contact form and we will get in touch.
"*" indicates required fields