Utilize your Fastems systems to the fullest!
myFastems provides digital tools that support and service for all Fastems systems (with MMS6+), enabling real-time, 24/7 information on devices' activities and statuses for its users. With myFastems, customers are guaranteed of the support throughout the whole lifecycle of their Fastems systems.
Built as a progessive web application, myFastems can be used via web-browser on all devices: PCs, laptops, tablets, and mobiles.   
Download myFastems one pager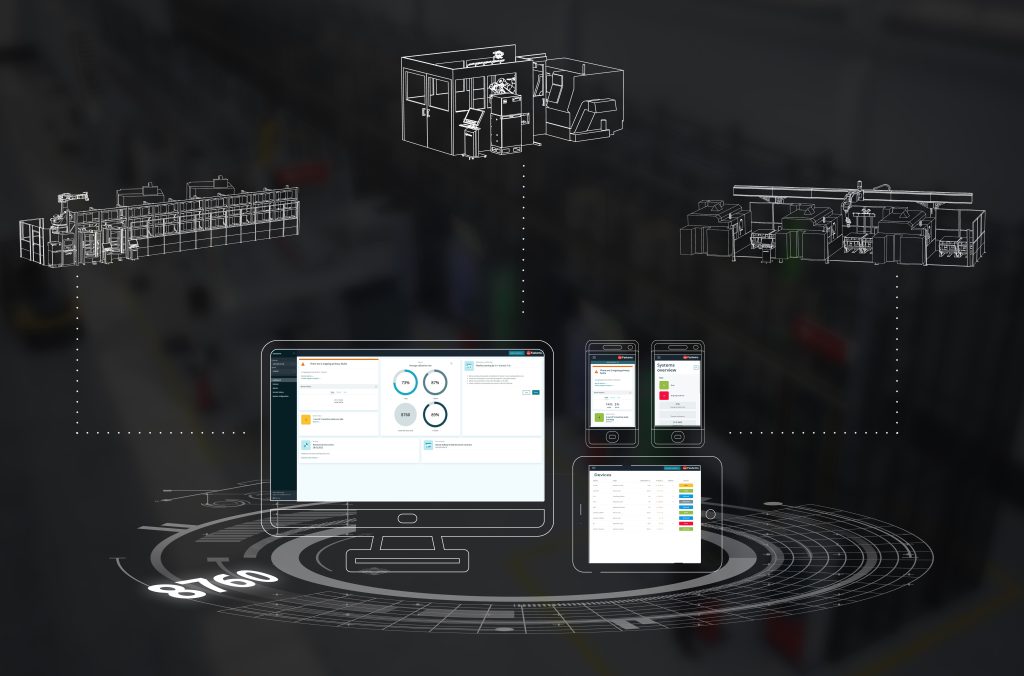 24/7 access to device status and alarm history
KPIs for system efficiency
(Utilization rate, Availability, MTBF, MTTR, use of automatic mode)
Tools for advanced trouble shooting and analyses via Incidents view
Utilization and odometry history to enable building optimized service schedule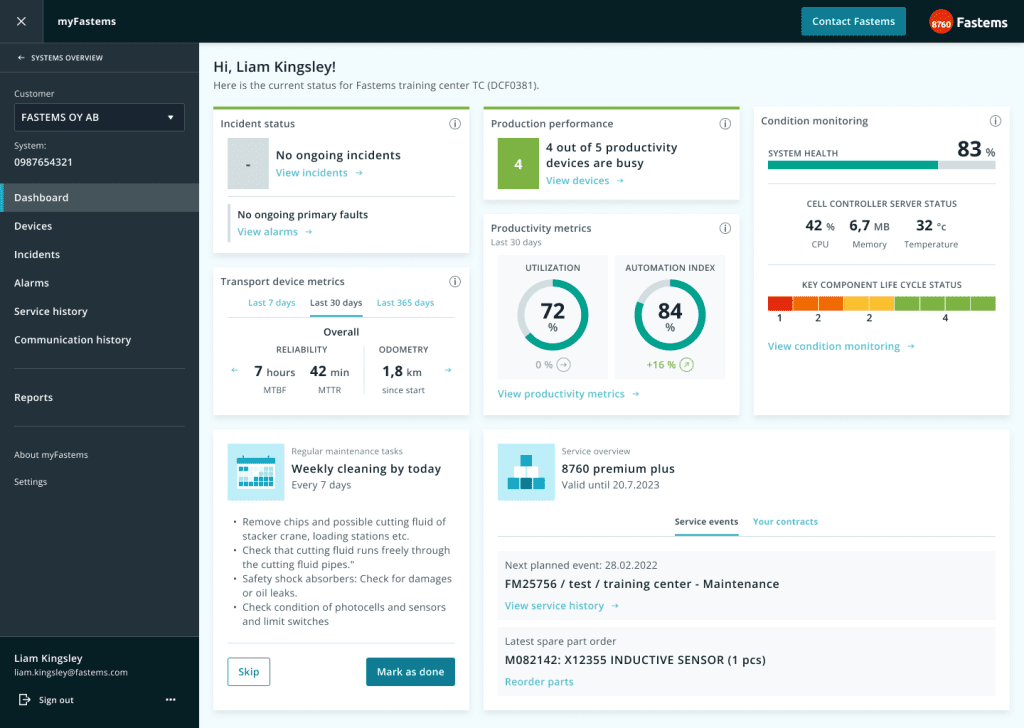 myFastems
Free version with all of the fundamental features:
•  Real-time information and notifications, accessible anywhere and anytime
•  First-aid tips & recovery instructions for proactive problem-solving
•  Fastems technical support is only one click away with error-coded support requests
•  Guided spare part inquiries with photos and recommendations on replacing spare part key components
•  Service fundamental KPIs (utilization, automation index, MTBF, MTTR) for improvement opportunities.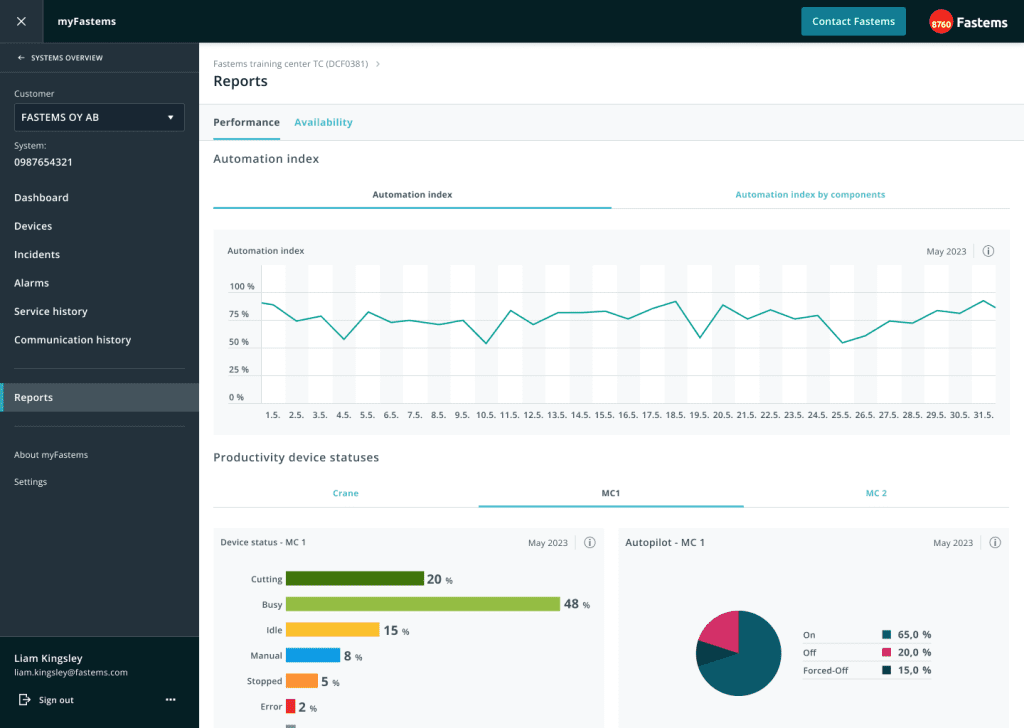 myFastems Performance
Subscription version for extended service perspectives: 
•  Individual reports based on system performance analysis and improvement suggestions for transparent overview and data-driven decision-making
•  Push or email notifications for instant awareness of any issues happening in the systems.
Customer Onboarding Process
2.
Connectivity
Clarify the system specific requirements i.e., to integrate in a DMZ network. So that we can establish a secured connection.
​
3.
Installation
Our team will take a remote connection and will do the needed configurations.
During installation, the production will not be affected.
4.
Use and Continuous Development
We provide the access to your system and its user management.
You can invite internal stakeholders and provide them with different user rights.
Watch the demo now!
During February, Fastems has been organizing virtual live sessions where we demonstrated the use of myFastems. If you have missed our webinars, you can watch the recording here!
Want to know more and get on board? Contact us!
Torben Petermann | Service Development Engineer
email: torben.petermann@fastems.com
phone: +358405868856