What is MMS?
The Software to Plan, Run and Monitor Your Production
MMS is the brain and nervous system of all Fastems physical automation solutions as well as a stand-alone software to help with manual production. MMS plans, runs and monitors production – all in one.
The basic idea is to integrate production planning, production resources and machinery into a single software that operates your high-mix-low-volume CNC production in timely and economical manner. From a single machine tool to tens of them, MMS is the choice of thousands of CNC manufacturers.
See how MMS compares to traditional automation software
Download the Brochure
Do the Right Things at the Right Time – All the Time.
Why Is MMS Good for Your Production?
With MMS you can remove all the extra from your process: manual production planning and re-planning when changes occur, repeating production setups, waiting for missing resources like tools, and lot of other daily hassle that happens in every shop floor.
"We build to demand as opposed to building to inventory. We can upload the ERP data and let MMS schedule everything, and it'll tell us in advance which NC programs, raw materials, tools and fixtures are required."
CEO of Advanced Machining & Fabricating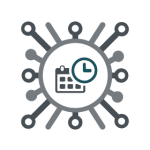 Ensure Timely Deliveries
Automated Production Planning
MMS generates production plan automatically based on your order due dates, inventory balance OR recurring production batches. It is a real-time software – when more urgent order or other production change occurs, the production plan updates automatically.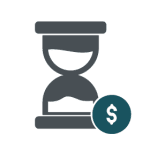 Lower Setup Times
Predictive Resource Management
MMS calculates – even days ahead – the optimized production workflow and the needed production resources like NC programs, raw materials, tools and work holding for every order. In-advance resource preparation guarantees low machine waiting times and less work-in-process.
Manufacturing Insights
Real-Time Production Monitoring
MMS tracks all the key performance indicators and gives insights for everyone working in production on how to improve. Whether it is monitoring the OEE, machine tool utilization and available resources, or improving production with practical tips and hints, MMS covers it all.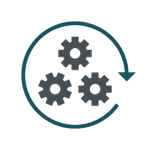 Reproducible Processes
Various Integration Options
The less manual work between the production phases, the more reproducible is the process. MMS integrates with milling, turning and various other kinds of machine tools and other machinery; value adding processes like tool automation and finishing, as well as data systems like ERP, CAM and TDM.
Automated or Non-Automated Milling and Turning Machines
MMS suits for diverse production needs: as an automation control for pallet-based production and/or direct part handling; or as a production planning and guidance software for non-automated work phases. You can select one of the modes or have all of them in your MMS, just the way you like it.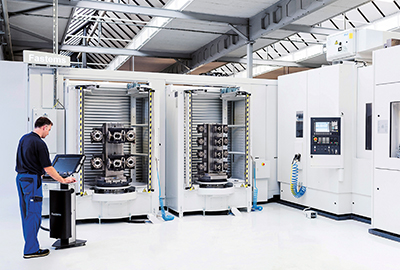 APC and no-APC milling machines
MMS for Pallet Handling
Production control software for pallet based automation solutions (FMS)
Detailed production scheduling for the entire system
Adaptive production simulation based on real-time data up to 96 hours ahead
Seamless real-time manufacturing process control and visibility over the whole production
Extendable with integrated tool automation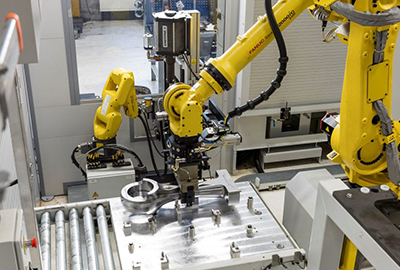 Turning Machines and Turn-Mills
MMS for Part Handling
Batch production and setup scheduling for lathes and milling machines
Coordinate-based material management with configurable matrices
Top-of-the-line production control for advanced part handling solutions
Ideal control software for high-mix production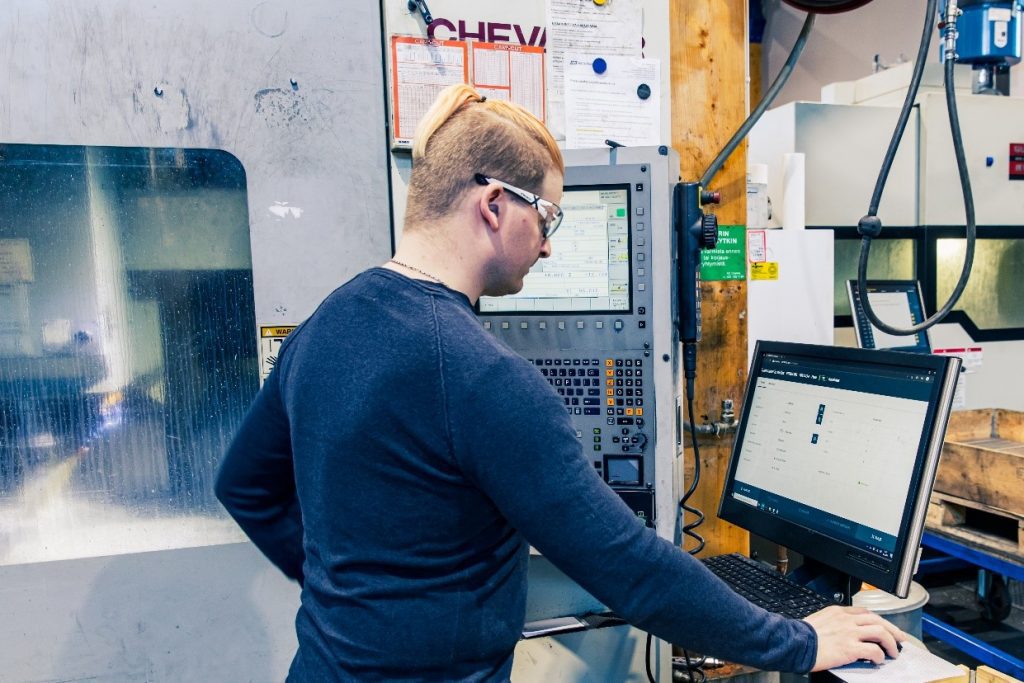 "Automated production planning for non-automated operations"
MMS for Stand-Alone Machines
Scheduling for stand-alone machines and other manufacturing operations such as inspection and quality
Seamless real-time manufacturing process control and visibility over stand-alone and automated manufacturing operations
Batch production and setup change scheduling
Seamless production flow over automated and non-automated work cells
What Makes MMS the Best Automation Software?
The wide integration options with different machinery and data systems, intelligent production resource check and scheduling capabilities and real-time production monitoring are what make MMS a superior automation software.
Features
| Comparison | Traditional Automation Software | MMS |
| --- | --- | --- |
| Production scheduling | Manual | Automatic |
| Production KPI reports | Single machine | Whole system, real time |
| Tool lifetime management | No | Yes |
| Production resource management* | Partly | Full |
| Automatic real-time KPI reports | No | Yes |
| Easy-use mode for single-machine systems | No | Yes |
Interfaces
| Comparison | Traditional Automation Software | MMS |
| --- | --- | --- |
| Machine tools | One model | Multiple models |
| ERP | No | Yes |
| Tool Data Manager | No | Yes |
| CAD/CAM | Yes | Yes |
| Other machinery* | No | Yes |
The Production Process with MMS
MMS is always one step ahead by automatically calculating the optimized production workflow and necessary resources based on orders. It adapts automatically to changes in your daily production schedule and displays useful insights to maintain the production output.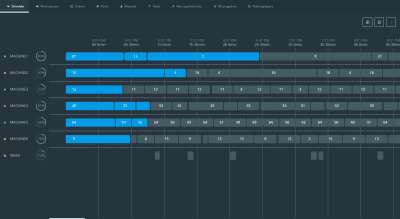 1 | Production Planning & Scheduling
MMS automatically plans and schedules production based on the customer orders input manually or via ERP interface. It tracks changes in real-time and when something unexpected happens or priorities change, it automatically adjusts the production schedule.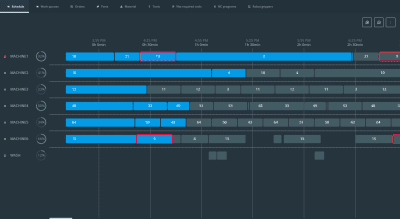 2 | Resource Check
All the needed production resources are automatically checked in advance: NC programs, machines, tools, materials and fixtures. If anything is missing, MMS alerts early to ensure everything will be in place before the planned production time.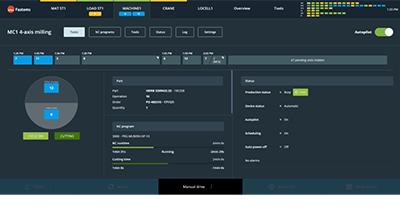 3 | Production Execution
After creating the production plan and the resource check, MMS executes production, leaving just the part clamping and unloading to the operators. To ensure high quality from the first workpiece onward, MMS is able to store your instructions, pictures, documents and videos to guide the employees through every step.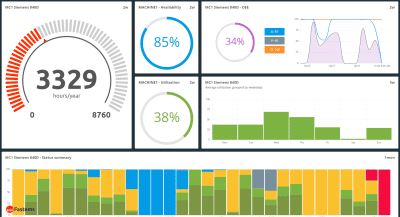 4 | Following Production KPIs
MMS gives you a graphical real-time overviews of key performance indicators like spindle utilization rates, machine capacities and OEE. The Insights mode also gives practical suggestions on how to utilize production capacity even better, such as adding or removing certain tools, removing unused fixtures to free storage capacity, or fixing problems causing tool breakages.
Want to Learn More about the Benefits on Utilizing MMS for Your Production Efficiency?
Here are couple of hand-picked content pieces you might want to check out!
Ready to find a solution?
Give us a call or send an email.
"*" indicates required fields