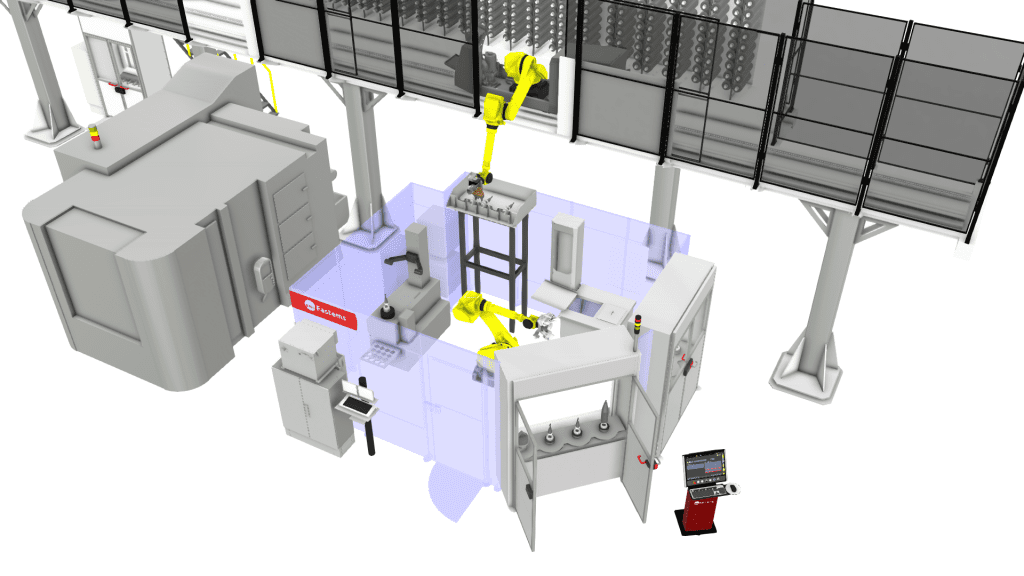 Do you need to constantly rework your cutting tools?
If the tool lifetimes are extremely short and demand for renewed tools is high, tool automation can be extended to optimize the tool setup process, allowing efficient labor utilization for tool reworking.
Tool Service Cell (TSC) is integrated with Fastems centralized tool storage, and is equipped with a tool carrying robot, ergonomic tool loading station for insert changes, washing, drying and tool presetting device. MMS calculates the optimal order for tool reworking and makes sure the right tools are automatically brought in. The only thing operator needs to take care of is switching tool inserts in a tool loading station that holds up to four tools at once.
Efficient labor utilization for tool reworking
Ergonomical and easy to use
Machine tool utilization above 95%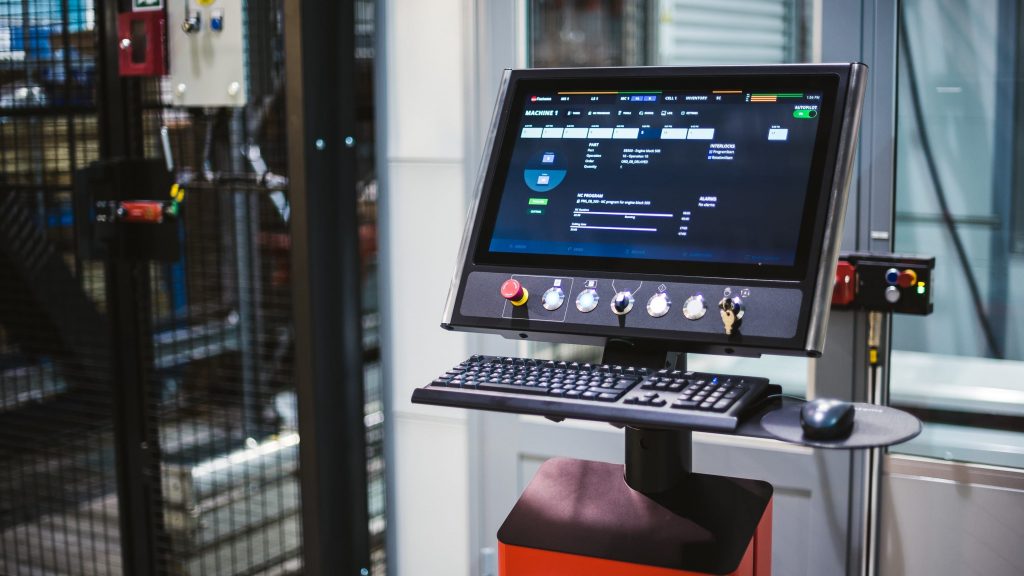 Optimization and Integration
Seamless operation
TSC integrates seamlessly with Fastems' tool automation CTS or GTS, fand the whole system is run by industry's finest production planning and execution software, MMS. The system is capable of scheduling flexible batch production, and share and rework cutting tools automatically based on the production plan. Basically you can run your whole production under one system and software.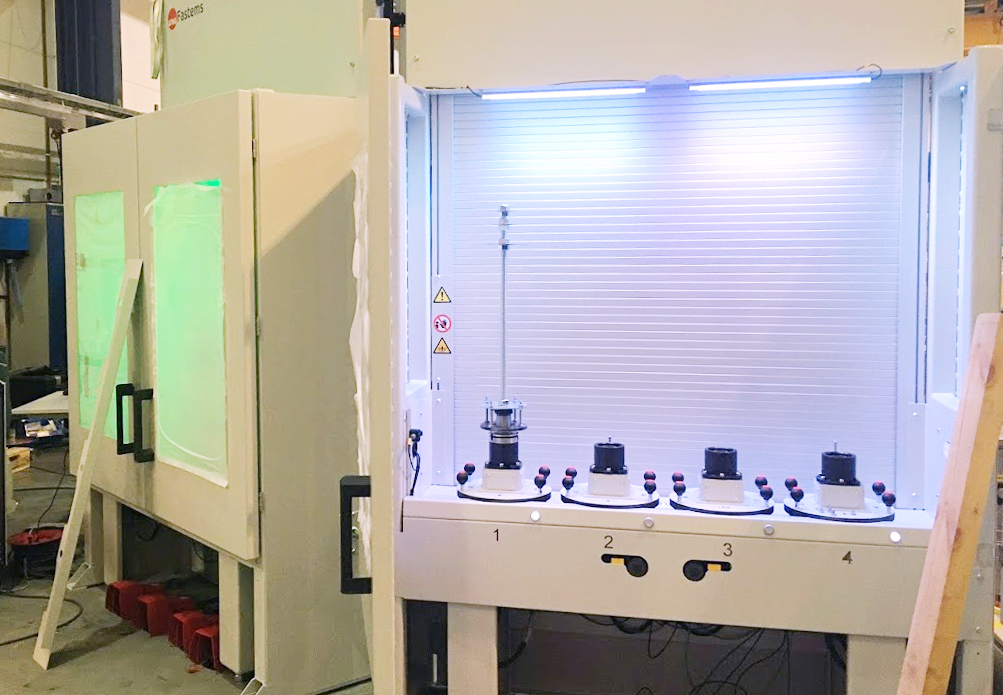 Learn more
Tool Service Cell Benefits:
Reduced resource needs for tool reworking – labor savings
Automatic import of cutting tools needing a rework
Ergonomic tool insert changes for up to four tools at once
Extended unmanned production hours with fast and timely tool reworking
Looking for applications?
Systems that are compatible with Tool Service Cell
Ready to find a solution?
Give us a call or send an email.
"*" indicates required fields