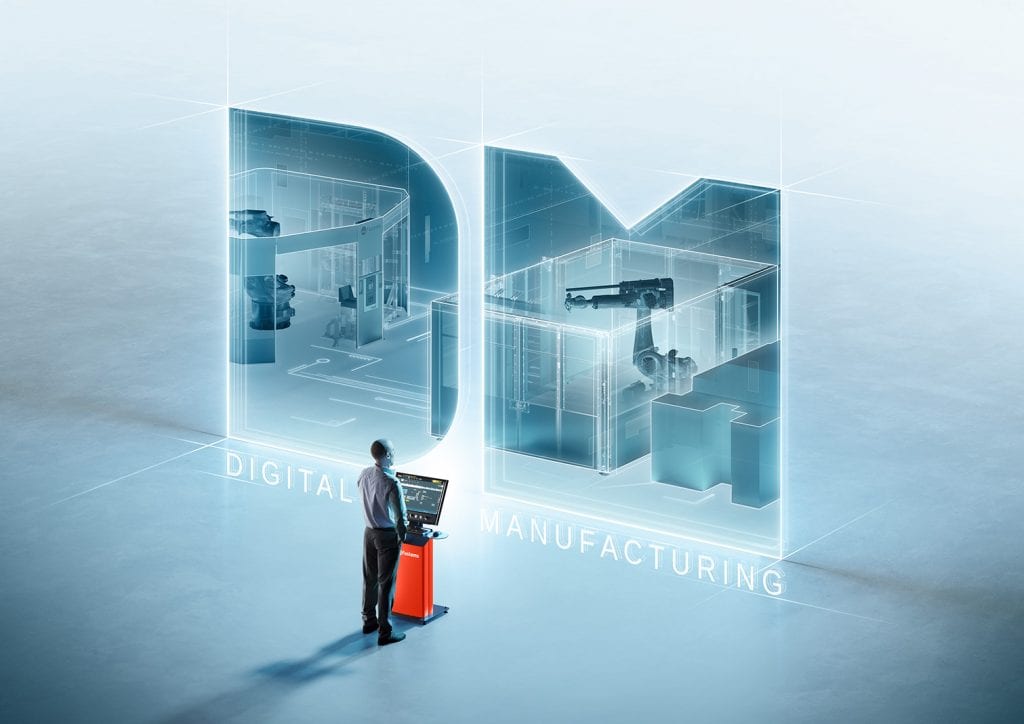 What is digital manufacturing?
Visualize and manage your manufacturing with digital solutions
With our Digital Manufacturing solutions, you can monitor your production with data- and process-driven, timely-available insights, so as to reduce lead times improve delivery performance, resource utilization and overall quality.
Start utilizing data for your manufacturing with our solutions now!
Explore the solutions
Factory Cockpit integrates, collects, visualizes and analyzes data from IT systems (such as ERP, APS, MES) and shop floor devices (such as machine tools and automation systems) to make the production process transparent across the factory and supply chain partners. This solution is developed to provide situational awareness for continuous learning, data-informed production development, improved collaboration, and decision-making, and leadership within the manufacturing context.
Combining key functions of MES and APS, Work Cell Operations focus on providing well instructed information for shop floor planning and execution,  operator tasks and work reporting for stand-alone machine tools and manually operated workstations. Especially, with WCO Cloud version, you can take up a 3-month trial period to experience all the benefits of WCO, with only a small set up fee!