How CNC automation solves labor and workforce challenges?
Easier recruiting, higher engagement and better safety build your business
Today almost all CNC manufacturers suffer from labor or workforce challenges of some kind. The four decades of industry experience has thought us – and our customers – just how much automation can help with them. This blog post summarizes the three key ways how CNC automation can help in attracting, keeping and scaling your people. Let's begin what one of our customers concluded after their automation investment: 
We basically doubled our production output with the same number of employees. That enabled us to expand our product line and to more than double our sales revenues in just a few years – Silvain Gilbert, President and founder of Gilbert Products
Quick jump to:
2. How to keep and grow people?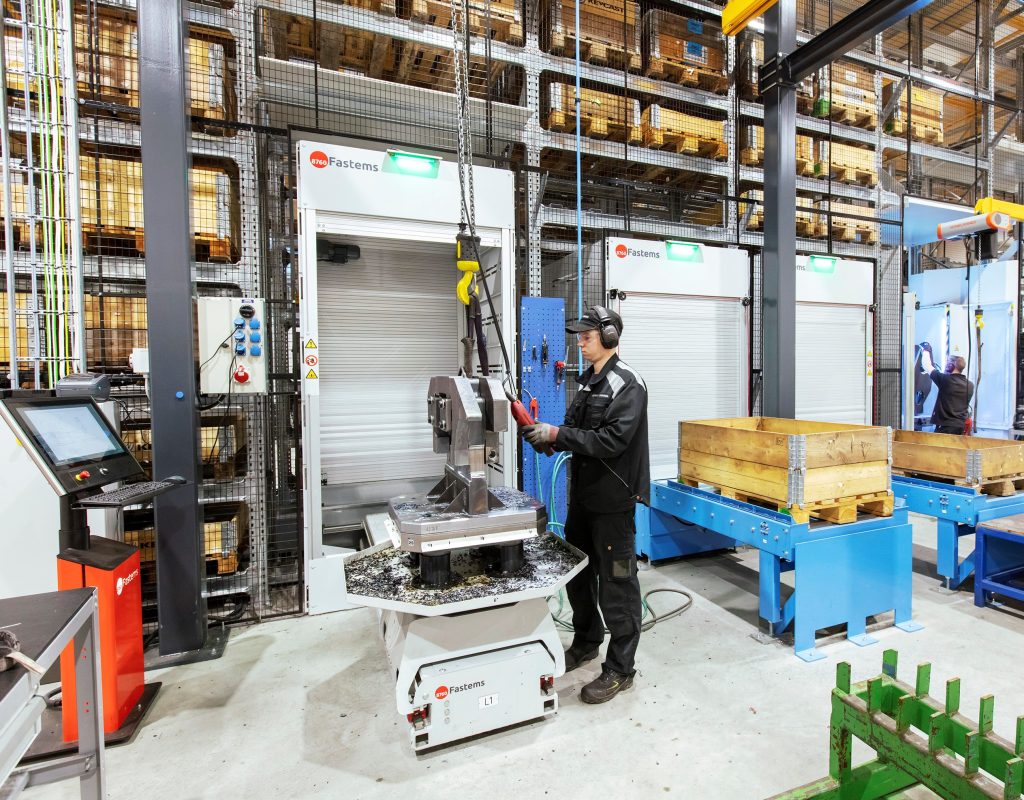 How to attract people?
Lack of talented workforce is unarguably one of the greatest pains for manufacturers right now. Automation solutions have proven to make manufacturing jobs safer, more various, and attractive, while at the same time support in quicker inbounding process – even for people without prior machining experience. Here's a quote from one of our customers in Europe: 
"There is a huge shortage of skilled workers in the industry, and one idea behind the automation investments has been that automation enables faster learning of the operator's tasks. This year, we have recruited five new employees, two of whom did not have any previous machining experience."  
Especially for the younger generation who may find manufacturing jobs tedious, automation can help ease that concern when they see how the daily work with automation can actually be like. Working with an intelligent manufacturing management software such as Fastems MMS makes a huge difference in the daily life of the operators: the system has easy UI and it helps the shopfloor to always focus on the most important things. In other words, using MMS is akin to the use of a smartphone – convenient, easy, yet highly effective.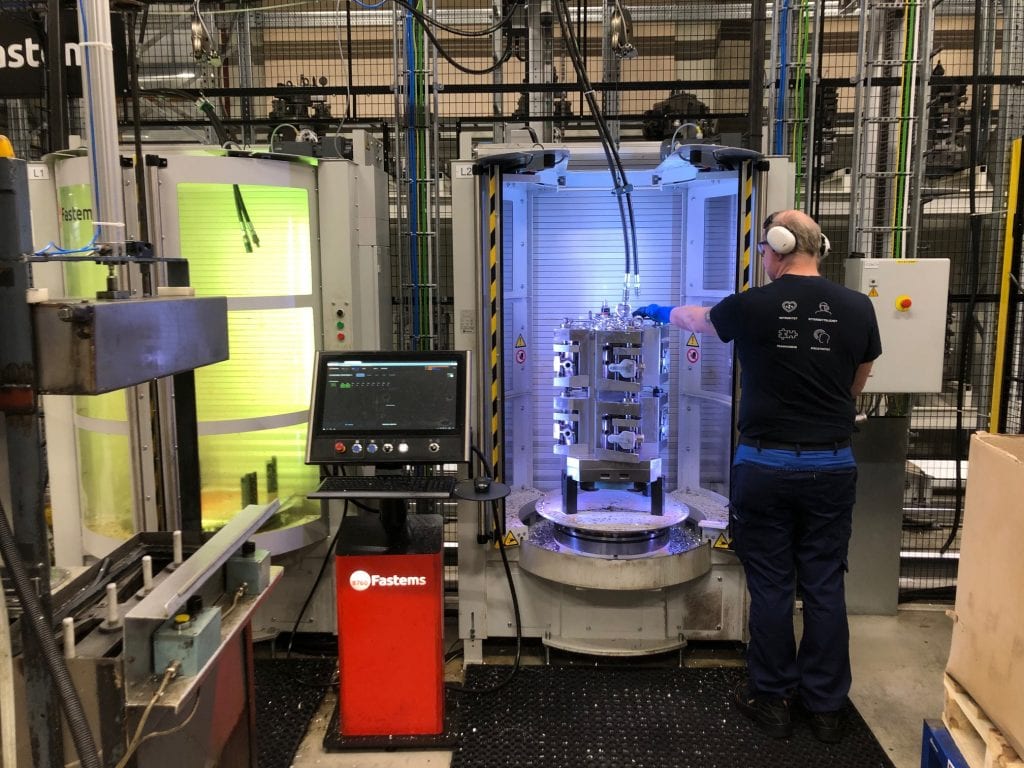 How to keep and grow people?
By making jobs safer and more meaningful, automation helps keep your people motivated and in good health. When repetitive and physically consuming work is reduced, employees have a better chance to observe the whole production process at a wider angle, thus developing it more effectively. Since intelligent automation offers in-advance view on the upcoming jobs and resource needs, people can easily plan their own work ahead, which typically increases job satisfaction and decreases stress. Furthermore, working with automation, for most people in manufacturing, is inherently meaningful as it supports the motivation for continuous learning and improvements. Increasing efficiency and decreasing the amount of waste also fit the worldview of the majority.
Read more about Kongsberg Automotive in Norway, where operators have praised both the intuitive touch screen operations and the loading station's ergonomics.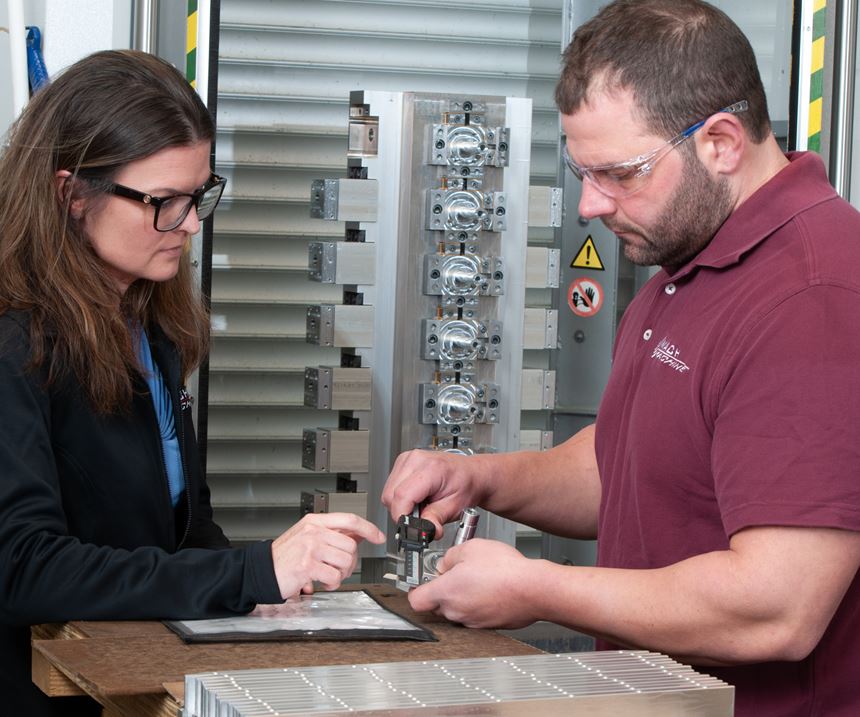 How to scale people?
The key idea of automation is to make manufacturing profitable anywhere. It also means scalability when the market fluctuates or when the business grows – allowing one operator to handle a much larger amount of machine tools and production volumes. This is well summarized by operations manager from a large German vice-manufacturer: "Automation secures jobs since we can now respond significantly better to order fluctuations".
Our experience, supported by MIT research, is that companies who invest in flexible automation tend to grow by increasing overall productivity and thus they produce more with the same staffing or actually hire more people. Gilbert Products' founder and president Silvain Gilbert concludes: "We basically doubled our production output with the same number of employees. That enabled us to expand our product line and to more than double our sales revenues in just a few years". For another example, see Mach machine, whose President, Dan Olsen has a similar point to make: "We've been hiring right along because we're able to produce so much more".
Have you seen a real-life superhero? When working with the "one person / one machine" approach, the operators are like those fictional superheroes: they need to master everything – from NC-programming to fixturing and operating the machinery in a chaotic environment. These people are RARE. Automating machining operations allows space for many types of talents who are each excellent in their own areas, whether it being troubleshooting the machine tools, taking care of the raw materials or cutting tools, or controlling the automated system. Therefore, with automation, your personnel can scale easier as not everyone needs to be the know-it-all-superhero to keep the production running.
Next steps? Download the CNC Automation guide
If you are under consideration on how to solve the challenges of production cost per unit, high WIP or inventory, long lead times, ensuring quality and tracing, this guide is the one to download.
Or rather talk or mail directly with us?
"*" indicates required fields