Fastems supplies leading CNC automation solutions. We solve the fundamental challenges and inefficiencies around high-mix CNC production, experienced by all industrial manufacturers from local machine jobs to global enterprises. Key facts:
Family-owned CNC automation supplier with over 40 years and 5,000 installations of experience
Integrates with 100+ machine tool, device and software brands
Customer range from local machine shops to global enterprises (OEMs) in North America, Europe and Asia
Industry examples: general and special machine building, subcontracting, aerospace and defense, heavy vehicles, fluid power and energy
Flexible automation systems for pallet and part handling applications, supported by industry-leading control software MMS and extensive service portfolio.
Our vision is to be the best automation partner for forward-looking CNC manufacturers. Our purpose is to build sustainable, strong and competitive manufacturing with the help of automation and digitization

Modular Pallet Handling Systems
For 4 or 5-x milling machines

Tailored Pallet Handling Systems
For 4 or 5-x milling machines, mill-turns and integrations

Part Handling Systems
For turning and turn-mill machines

Supportive Processes
Tooling, measuring, marking, AGVs…
Solution Finder
Use the filters below to find the suitable automation solution for your manufacturing setup!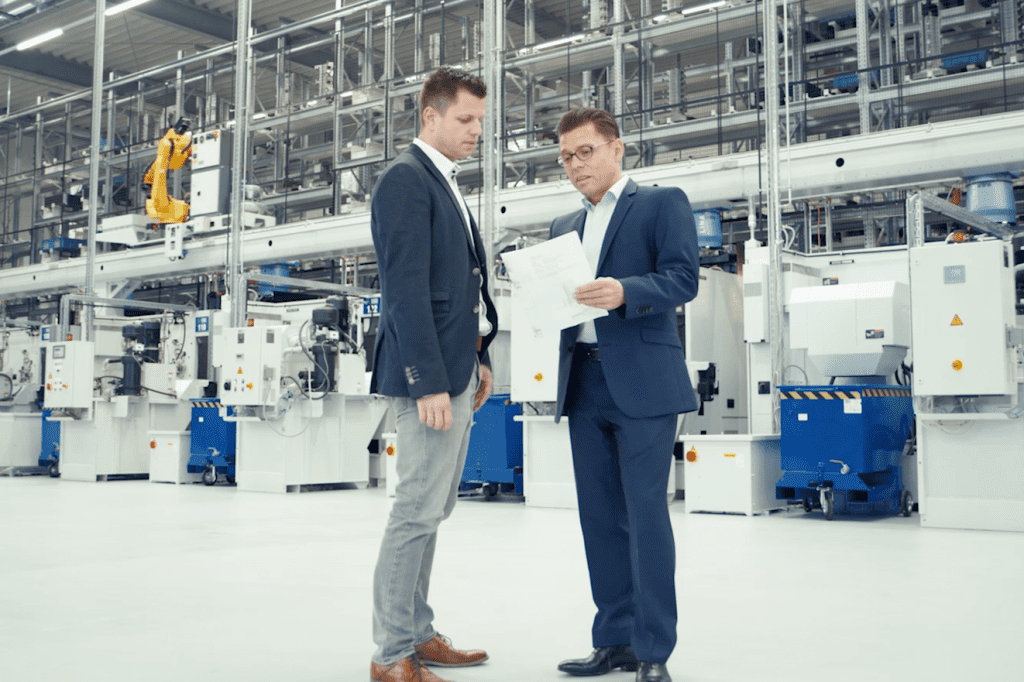 Focus for customer success and value
We want to be the selected automation partner of forward-looking CNC manufacturers. Our recipe for customer success can be condensed to four steps: Solve the right problems – with the right solution – from a partner you can trust – for years to come.
CNC automation isn't just placing robots or pallet changers in front of machine tools. We help you find the root causes for your production problems and develop a matching automation solution for your needs together. Working with a partner pioneering flexible automation systems can assure you get a system that works for it's purpose. We support and service you while using the system so that you can unleash the full potential of your CNC manufacturing – and that it can grow along your business.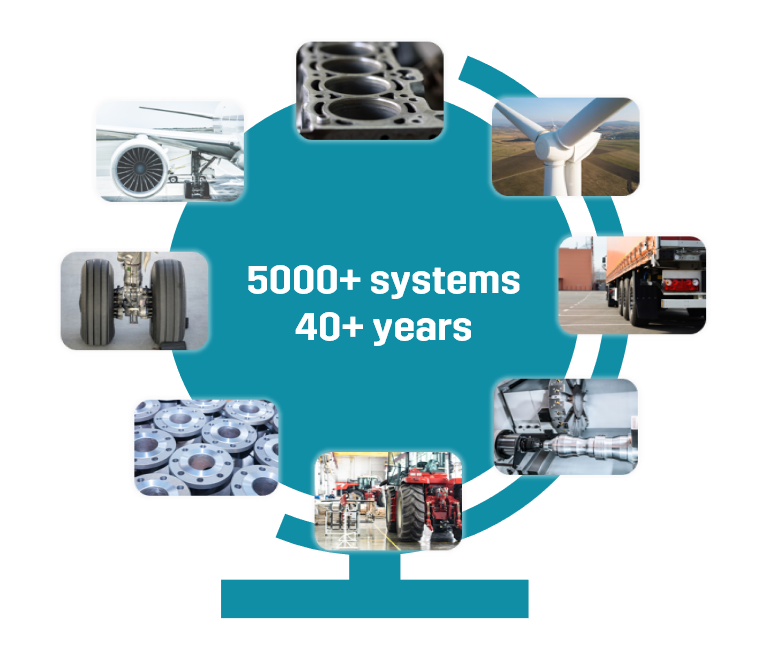 Experience and Capabilities
It's one thing to render a picture of CNC automation. It's another thing to be in the industry for over 40 years, having helped 5,000 businesses to multiply their productivity.
The value, learning and results you get are what matters for us. Our 200+ in-house software engineers make sure your production is planned and operated intelligently, and our interfacing team makes sure all your devices, software and processes work together flawlessly. Thousands of OEM manufacturers and subcontractors in aerospace and defense, medical, energy, heavy vehicle and other machine building industries trust Fastems as their productivity partner – around the globe.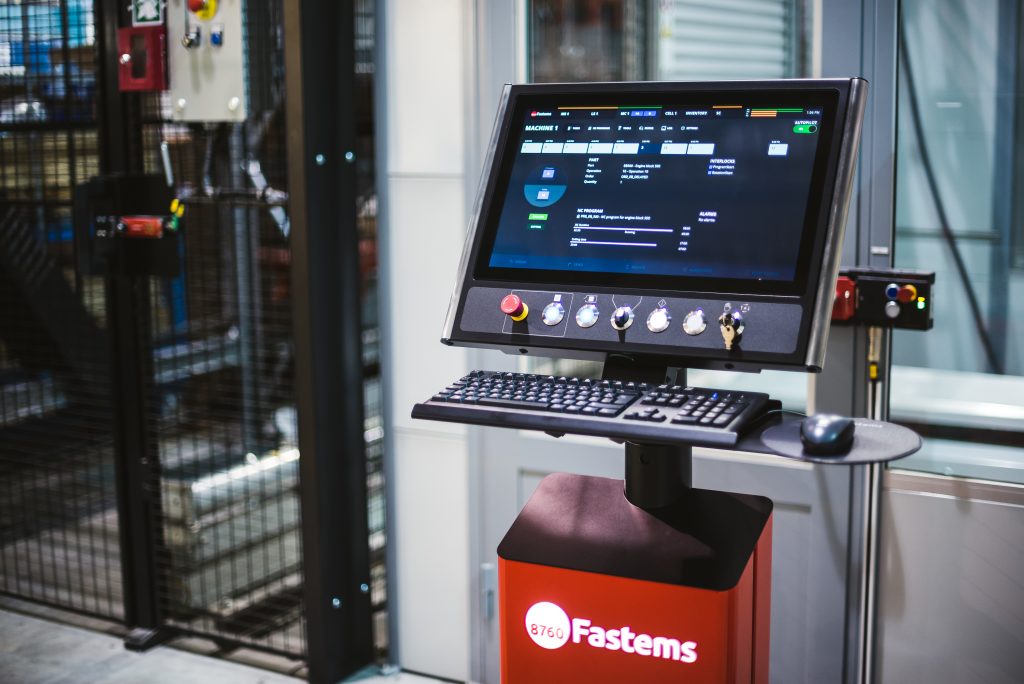 Manufacturing Management Software
MMS is the industry-leading 'brains of production' that makes a night-and-day difference in CNC manufacturing
MMS, the control software of Fastems' automation solutions, runs production according to your job schedules, automatically adapting to sudden changes like rush jobs or machine errors. As MMS manages production resources like NC programs, tools, raw materials and fixtures – it ensures your unmanned production CAN and WILL happen, guiding the operators always for the right production preparation work. In addition to Fastems pallet and part automation solutions, MMS scheduling and operator advisory features work with non-automated machines and work cells. The software is continuously developed based on users needs – currently MMS runs at version 8 and the version 1.0 launched back in 1998.
Solutions in All Sizes
When it comes to CNC automation, we can do it all – for your advantage.
Our wide offering and technical platforms ensure that you can get the solution you need, and our integration capabilities help you to plug in your software and devices into the process.
Servicing automation is quite different than servicing machine tools. Include full life-cycle support with easy customer portal and no expiration date, and the comparison is even more apparent. To reach the full potential of your automated production, a full-stack service partner is required, capable of fast reaction and support for years to come. The majority of Fastems' solutions can be extended or modernized – and over 80% of our customers do so!
The average CNC machine cuts chips at best 2000 hours in a year which means utilization rate of less than 20 % out of yearly 8760 hours.
To compensate the time used for set-up changes, CNC manufacturers typically make over-sized batches which ties capital, creates inventory risk and slows lead times down.
Managing and optimizing CNC production as a whole is difficult and stressful without production transparency – especially when there are sudden changes.
Skilled machinists with full skill set are as common as unicorns. Attracting and keeping enough talents it difficult.
Automation Benefits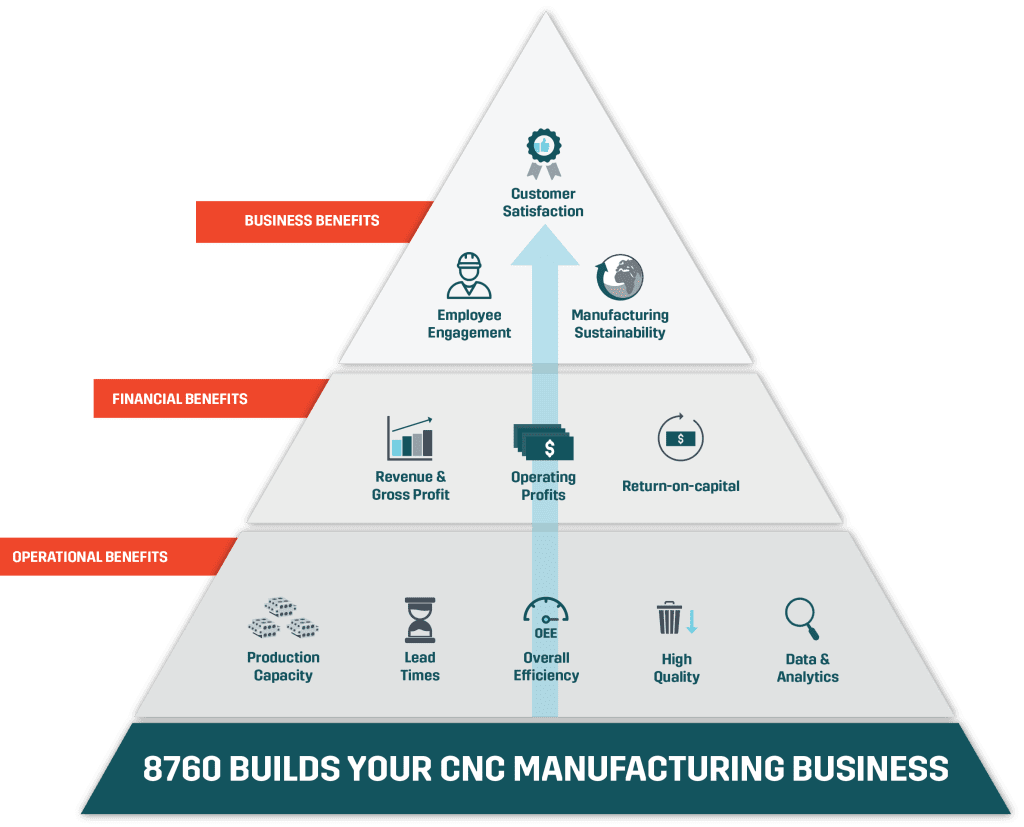 Want to learn more?
Give us a call or send an email.
"*" indicates required fields