Plug-and-play CNC automation
You select the machine, we have the right automation for you
You can start your investment journey easily by selecting the right horizontal machining center for your production needs. We can automate nearly any milling machine – the Flexible Pallet Container (FPC) has already been integrated with hundreds of different machine tools, and the number is constantly rising.

Plug-and-play CNC automation
What is FPC?
It is an easy and factory-tested first-step pallet automation for milling machines. FPC is a plug-and-play solution and its deployment only takes days.
FPC increases the spindle hours, cuts setup times close to zero and enables lights-out manufacturing. It also adapts to any changes in your job list automatically.

Plug-an-play CNC automation
Grows with you
The world is constantly changing, and the production needs as well. That's why we want to provide not only a solution for today, but also an investment that pays back tomorrow. FPC can be later extended to run up to three milling machines, thus covering your future growth as well. Plug-and-play.

The Easiest Production Start in the Market
Is it easy to operate?
Fastems Manufacturing Management Software MMS is an intuitive cell controller software, which is easy to learn and use. With just a few clicks, MMS offers the fastest production start on the market. See how it works!
Adapts to changes automatically
…and when there is a sudden change in production such as an urgent order, MMS automatically reschedules to make sure delivery dates are met. No more manual calculations and reorganizing to keep everything together – with MMS you get higher productivity than with any other automation.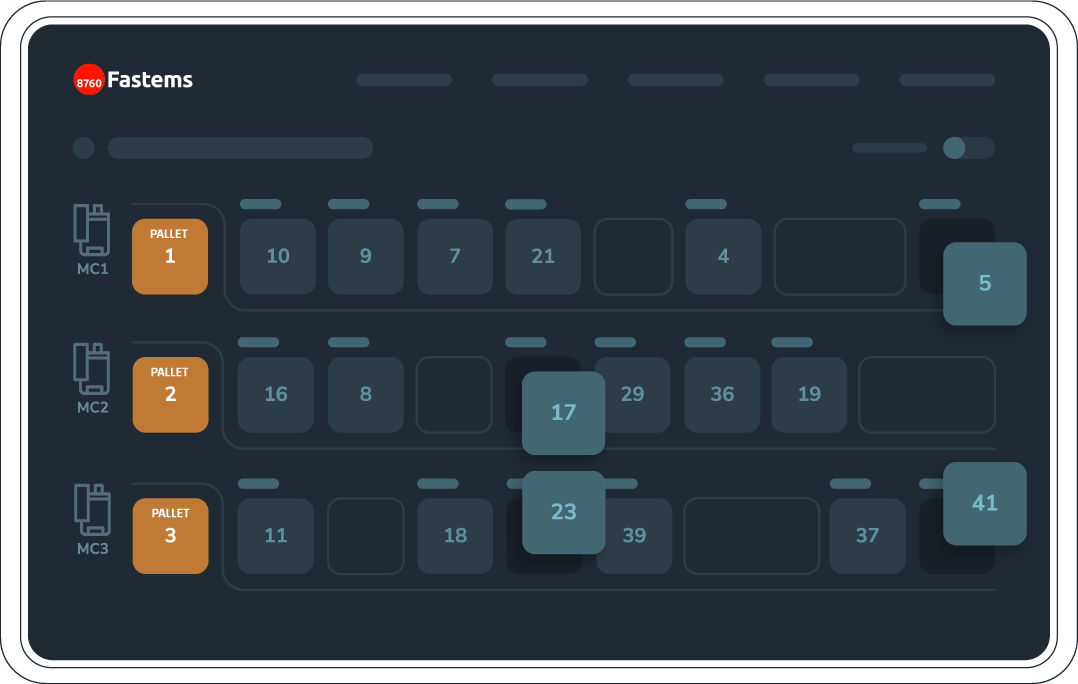 800
units operating globally
35
milling machine brands
40
years of automation experience
130k€
indicative price installed and delivered
Time: June 9th at 11AM EDT (UTC-4)
Fastems is organizing a live webinar and Q&A on "Automating milling machines in 2021 – are pallet pools enough?". This webinar gives answers to questions faced by many machine shops: why automate, what kind of plug-and-play automation options there are for milling machines, and are pallet pools enough in 2021. There are limited seats available, book yours soon!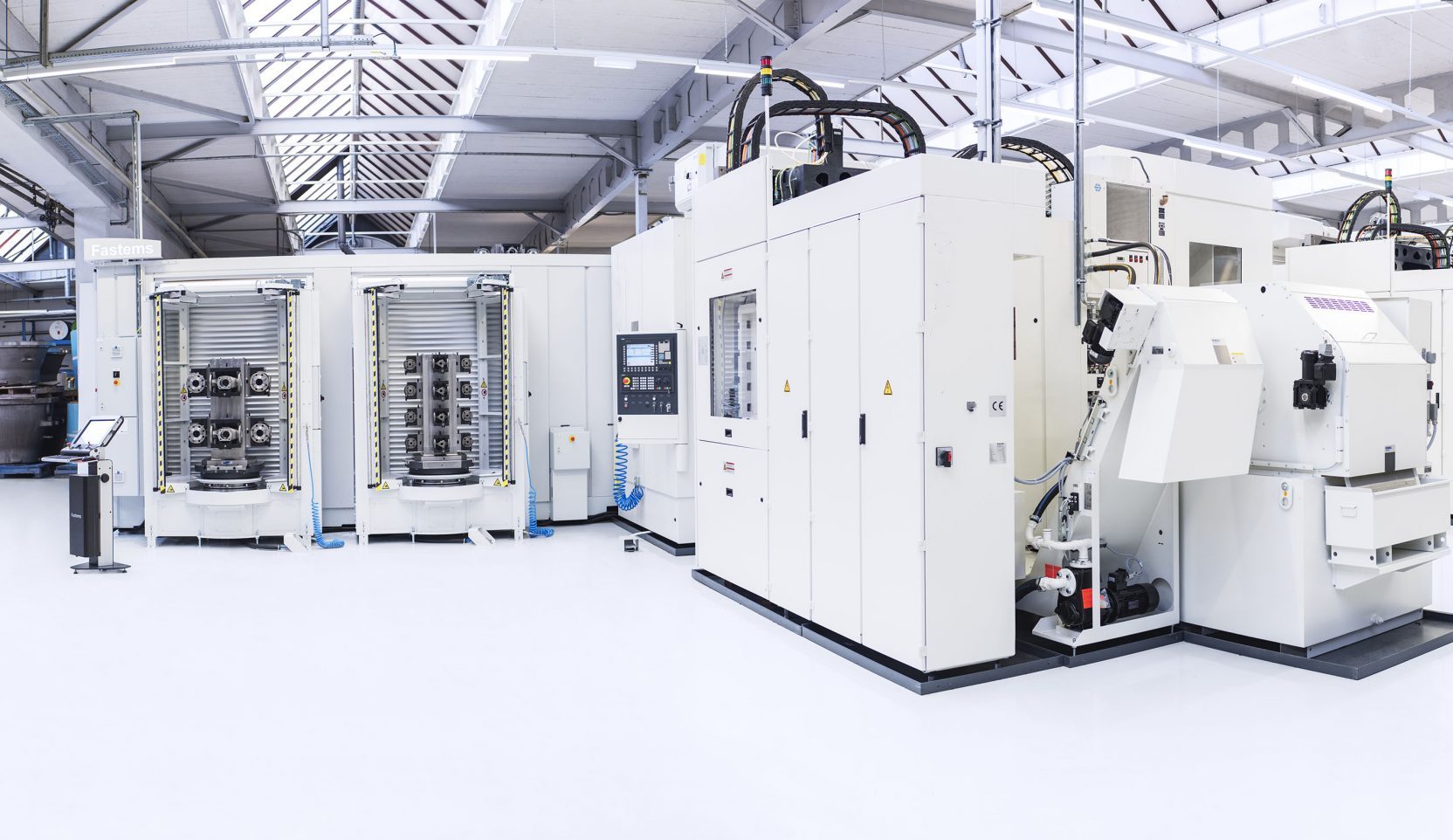 What makes FPC the best plug-and-play CNC automation?
| Comparison | Machine with automatic pallet changer | Pallet pool | FPC |
| --- | --- | --- | --- |
| Unmanned production capacity | 2 pallets | 6 pallets | Up to 12 pallets per machine (max. 36) |
| Avg machine utilization | 40 % | 65 % | 85 % |
| Machines run per operator | 1 | 1 | 3 |
| Cost of automation | None | 100.000 € per machine | 130.000 € + 60.000 € per added machine |
| Extandability | Buy a new machine | Buy a new system | Add a plug-and-play extension |
| Automatic production planning | No | No | Yes |
| Order priorization | Manual | Manual | Automatic |
| Automatic real-time KPI reports | No | No | Yes |
| Floor space (incl. operation space) | 40 m2 (120 m2 for 3 machines) | 60 m2 (180 m2 for 3 machines) | 66 m2 (160 qm2 for 3 machines) |
Interested to learn more?
Give us a call or send an email.