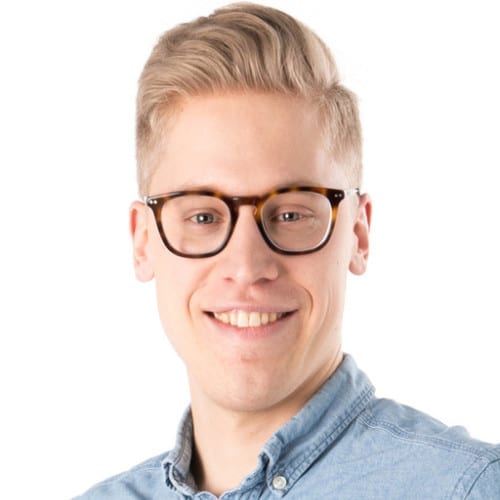 Written by Mikko Tuomaala, Marketing Director
Good tool management is a vital part of an efficiently working shop floor. But what does 'good' really mean? In this blog post, I summarize a discussion between two of our automation experts, product manager Teemu-Pekka Ahonen and solution architect Seppo Pyykkö. After this, you'll know:
what tool automation is

why (good) tool management is relevant

and how manufacturers can easily make progress in this domain
This blog post is a summary of the third episode of FasTALKS – our podcast that discusses relevant topics around factory automation in the metalworking industries. This means that everything covered in this post is also available for listening on Spotify and can be watched on the Fastems YouTube Channel.
FasTALKS episode 1: Top five factory automation myths FasTALKS episode 2: The daily life (or hell) of a production manager
What is tool management?
Tool management is very wide topic but in this blog (and podcast) we are focusing on handling physical tools and managing the data around them. We don't discuss e.g. bill-of-materials or ways to assemble tools which is usually the domain of TDM systems. One fundamental point to always keep in mind is that tools are an important factor of product quality. This is because at the end of the day it's the tools that do the value-adding chip cutting.
Why is (good) tool management relevant?
Because you need to have the right tools, at the right place, at the right time
One of the most common causes of machine stops on the shop floor is lack of required tools in the magazine. This is a production planning challenge. You can't always know in advance what tools are needed, when and where. Not to mention whether the upcoming situations even doable in terms of tool quantity for example. On top of that, when a machine stops unexpectedly the hurry combined with poor data (like catalogue, wear or location information) means quite a hectic few minutes. As a result, the production manager is left with unnecessary problems and stress. Teemu-Pekka concluded this well: "Oh! Now the tool is out – so who's gonna do what?" It's probably quite self-evident that all of this causes major inefficiency. Luckily, this is something that can be reduced significantly with  good tool management.
Tool wear and lifetime data
When making precise parts, tool wear needs to be taken into account. This is because you need to be able to produce at the required quality, making wear increasingly important. The most traditional way to do this is to first machine a part and then measure the tool. This way, wear information can then be included in the NC-program itself or – even better – the off-set data can be inputted to machine tool control, where it belongs.
So how would you make this process more efficient? By measuring tools before machining and feeding in corrections to the machine control all at once.
After all, the problem with including off-set data in the NC-program is that it's very inefficient. This is because you first have to run a single item and then stop the production while the tool is being measured. As a result, you can expect a lot of simple mistakes with very costly outcomes. Furthermore, without proper tool management tool lifetimes in batch manufacturing can't be handled. This causes tools to wear out in the middle of the batch. As a result, this most likely means scrap, inefficiencies and unnecessary head-ache for the production manager. At worst, you might not even notice that items are out of tolerance because of non-existent tool life, resulting in faulty pieces being delivered to customers.
Special cases create need for tool automation
There are three main scenarios, where mere tool management is not enough. Here, tool automation is needed:
Difficult materials
A high number of tools
Expensive tools
Hard materials means high tool consumption and call for a high number of sister-tools. This is because the lifetime of a single tool can be as little as some minutes. This means that to be able to manufacture an unmanned over night shift for example, you have to be able to feed the machines with new tools. Tool magazines simply can't handle big enough quantities for these purposes.
When it comes to tool sharing, in the case of a high quantity or very expensive price of a single tool, let's first look into one of the basic principles of flexible manufacturing:
The possibility to produce any item on any machine (oftentimes also referred to as the ability to dynamically re-route production to another machine)
Naturally, this creates a lot of requirements for tool management and calls for a physical tool automation solution. What it enables however, is the ability to share even thousands of tools (or fewer very expensive tools) with multiple machines. With the help of proper production planning software, production can combine high flexibility with high utilization, as tools are always delivered to the machines exactly at the right time. In addition to flexibility, this means less idling tools in the separate tool magazines and more savings in return. We realize that this is quite the rabbit hole, so it might help to see our customer story on Kempf to understand the concept better.
Steps for better tool management
The right steps for achieving better tool management depend on the current level of operations. If a manufacturer is still running the first test item and correcting the NC program afterwards, the easiest step forwards is to acquire a presetting device. This will allow for managing the presetting outside of the machine tool. The next step would be to find software that can calculate estimated tool needs beforehand, thus enabling controlled and proactive tool management. The software can come with or without automation hardware.
To take things even further, the next step would be to invest in centralized tool handling systems. These are attached to the automation system controlling the machine tools. As an outcome, all tooling in all machine tools can be shared via the central tool storage consisting of robots and software that optimizes tool usage.
Orchestrate production flow and tool consumption
The typical capacity of centralized tool storages at Fastems are a couple of thousand tools. As you can imagine, to make sure things to run smoothly the software has to do quite a lot. For one, it needs to be able to connect tools with particular work pieces and NC programs (and off-set data). This allows the software to orchestrate the production flow and tool consumption accordingly. For each and every step, machines need to be maximally utilized and always producing the most important order based on end customer order priority. From the perspective of tools, this requires just-in-time deliveries by the tool automation system to the machine tools.
At a very practical level, tool automation means less manual tool transfers by the operators from the magazines to the presetting room and back. At best, a shop floor could have one access point to the central tool storage right next to the tool room, enabling single point of input and output of tools to the whole system.
This means a lot less unnecessary movement, chaos and mistakes.
Summary: Four steps for better tool management
Let's wrap up by summarizing everything into four steps. These will enable you to reap the benefits of good tool management:
Establish a systematic way to handle tools, including a vision of what you want to achieve
Use a pre-setter to increase efficiency, quality and to eliminate human errors
Invest in machine tool automation that is capable of handling tool data

The software should be able to handle the geometrical values and basic tool data
Furthermore, it needs to be able to carry out production planning, so that tools (and other production resources) can be retrieved optimally according to end customer order demands
Tool management can also be done without automation hardware, as is in our Work Cell Operations

If required, investing in physical tool automation in the form of a centralized tool storage is the final step

This will reap the benefits of high flexibility and high utilization of tools when you have lots of tools or when the tools are very expensive
This scenario typically involves at least 4-5 machine tools
Need to utilize the speed-lane?
One of the most agile ways to make progress in tool management to use the pre-setter in combination with production planning & execution software like our Work Cell Operations. WCO connects to stand-alone machines without automation hardware and can store basic and geometric tool data. With this, the operator always knows what tools are needed, where and when. In addition, with the help of fine scheduling and automatic updates the production manager stays on top of the production plan– and tool management.
Less hurry, unexpected errors, human mistakes, inefficiency… Replaced by maximal utilization and production flow that brings in the money.
Interested in learning about more advanced scenarios of tool automation and management? This video by Kempf showcases one of the best examples:
FasTALKS episode 1: Top five factory automation myths FasTALKS episode 2: The daily life (or hell) of a production manager