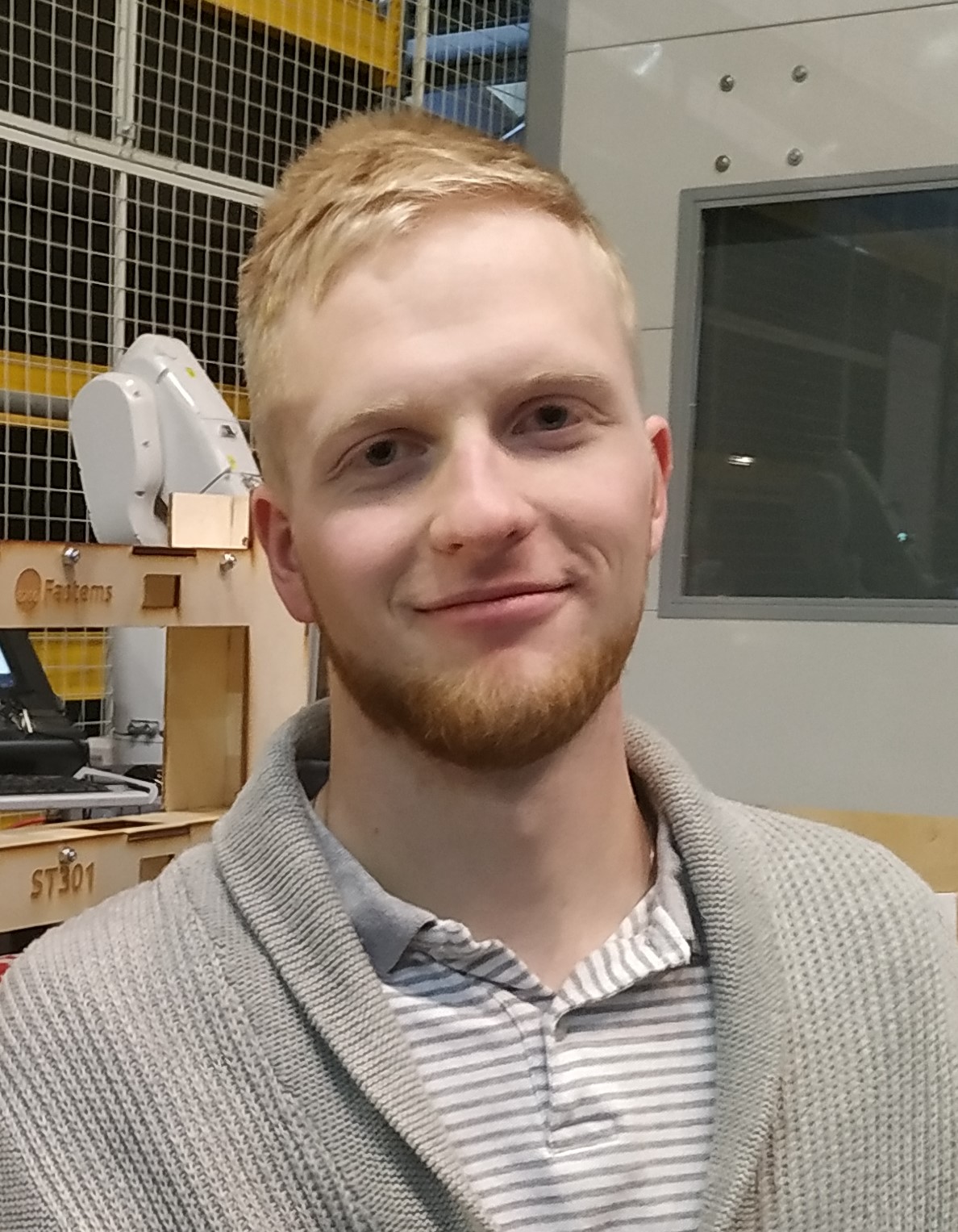 Written by Mikko Ukkonen, Robotics Trainee
Hardware, software, robotics, PLC, teamwork and company policies – the way we rock. That's only some of the things my fellow trainees and I learned during this summer at the Robotics Bootcamp: Fastems' summer trainee program focused on industrial robotics and FMS. The past few months were a huge opportunity to get the first-hand experience in the field of robotics, training, and R&D, as well as learning Fastems' way of integrating smart automation into manufacturing systems. Now that the summer is nearing its end, I wanted to share some of the things we learned.
Building a Safe Space to Learn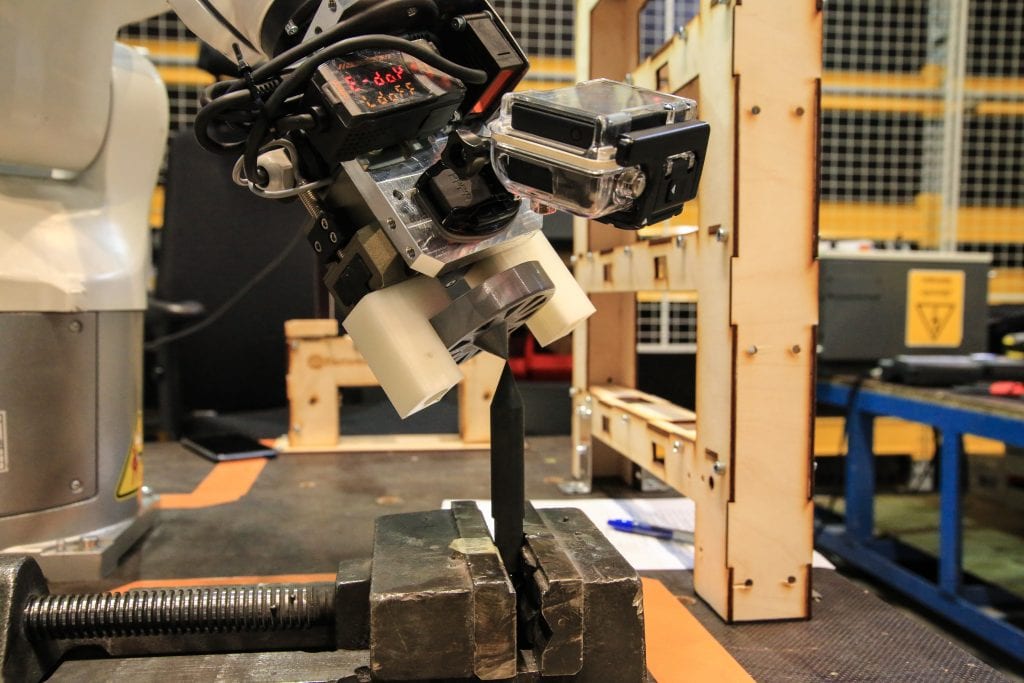 We spent our time in the Robolab of the Robotics Bootcamp with three small-sized industrial robots: Kuka, Fanuc, and ABB. The robot cells were self-made and designed on the fly. They taught us the basic principles of how to work on robot projects and resolve everyday manufacturing challenges.
Tasks during Bootcamp focused primarily on building RoboFMS, R&D and developing Robotics training possibilities. Some of you may know Fastems' current training center – a space to teach employees and customers to use MMS and MLS. In the same way, we worked on building our own Robolab learning environment. Our aim was to make sure that every employee could play with Fastems robotics without interfering with ongoing projects. With Robolab, we hoped that the development of new features could be tried out safely as customer projects are often quite unique and customized. We also wanted to be able to do this without extending testing and commissioning times on customer projects.
Maybe a Biased Opinion, Maybe Not
In addition to the Robolab's possibilities for Fastems R&D and robotics training, we also used it to learn about demonstrations. I find that compared to software and MLS, robotics demos can be much more appealing and exciting for customers or fair visitors – maybe a biased opinion, maybe not! With robotics demos, we can show how MMS controls the robot and how the robot can perform various pallet or part handling tasks. Without a doubt, this is the perfect way to highlight its possibilities and limitations. Our cell still needs a bit more work visually, but afterwards, it would be perfect for fairs.
The Strength of Working Together
The Robotics Bootcamp was great and definitely exceeded my expectations. Getting the opportunity to work together with three other talented Trainees has been quite the experience. We all come from different backgrounds, so everyone's input in various tasks was invaluable. The workload was also distributed evenly and everyone was motivated to learn and complete given tasks – individually and as a team. The strength of working together was shown almost every day. When one of us couldn't see a solution, others chimed in to help out.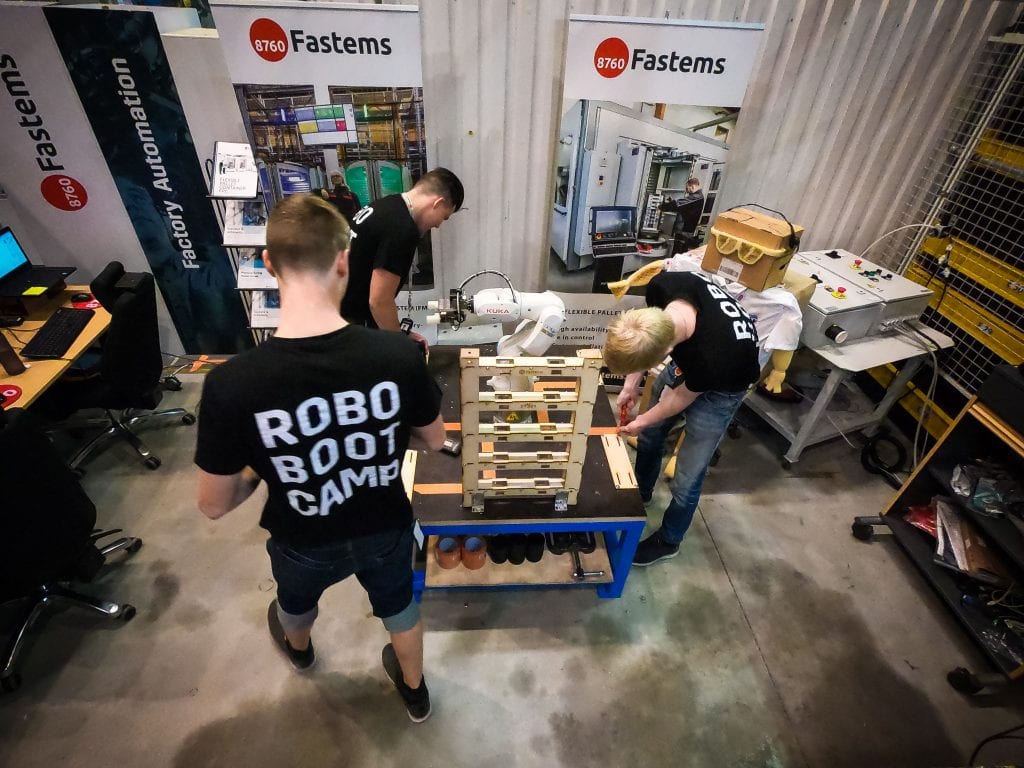 Looking Ahead
I would like to see the Robotics Bootcamp again in the future. 3-4 motivated students working together, eager to learn more about industrial robots and the Fastems way of working. With minimal training, we were able to tackle R&D tasks and learn to support robotics projects by testing various features. With some planning beforehand and steering during summer, future trainees will have all the tools to success.
A big thank you to Fastems, and especially all my co-workers and managers for this summer! I've felt like a part of our work community since day one, and that feeling hasn't changed, quite the opposite. You can really tell how flat the organizational structure and culture is at Fastems: there's always someone there to lend a helping hand and it truly feels like we are all on the same mission.
Check out our Insta for Robo Bootcamp Highlights