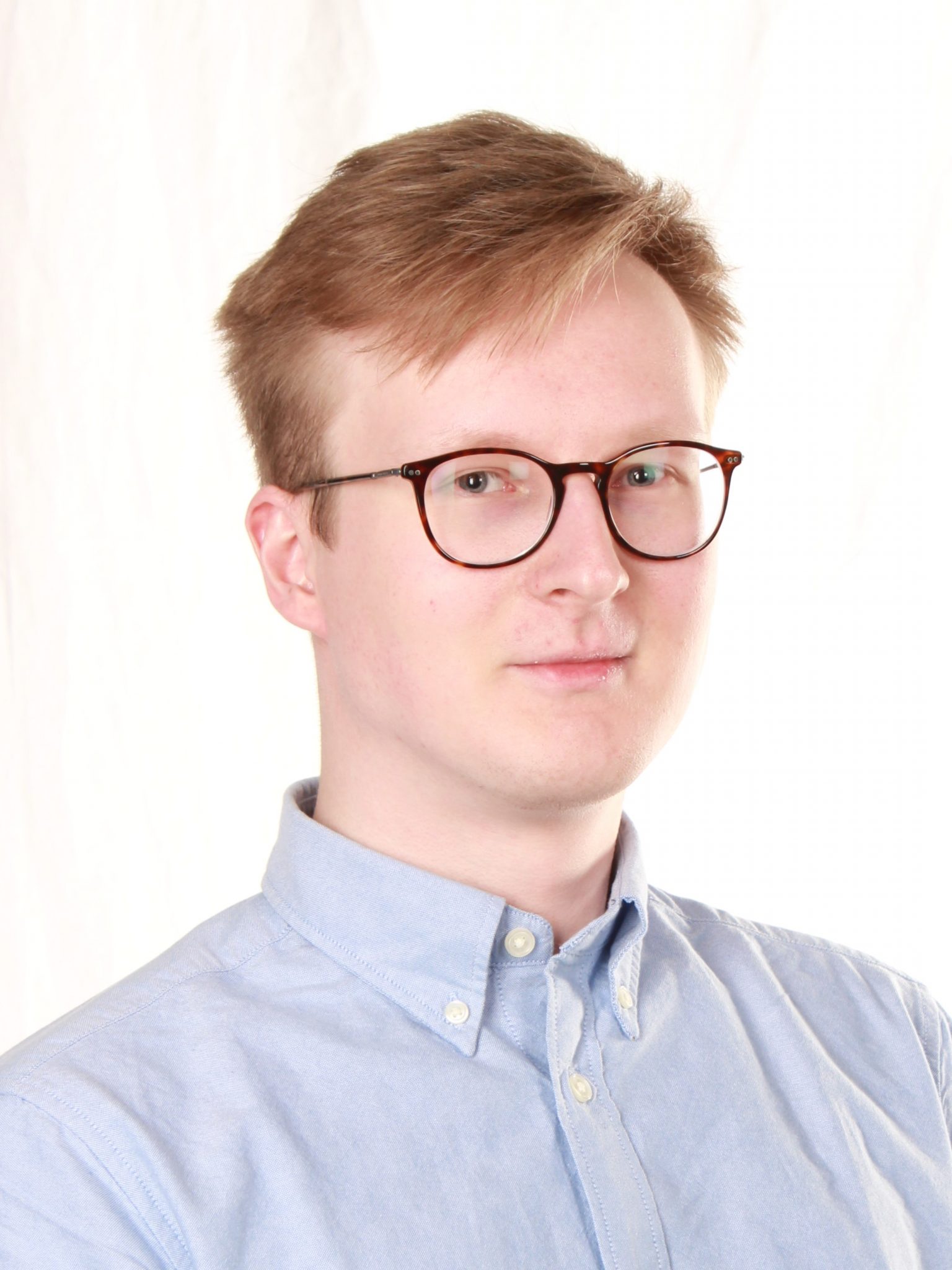 Written by Veikko Valjus, R&D Specialist
Fast and easy Ramp-up with Virtual MMS
During the fourth industrial revolution, manufacturing systems and the software related to them have become more and more complex and delicate. This means that a lot of testing and development is required to create functional and robust manufacturing systems. Since we tailor our Manufacturing Management Software (MMS) to suit every customer's individual needs, a lot of software development is done during the system delivery phase. To minimize the risks associated with developing new software, Fastems utilizes Virtual MMS as a tool to verify developed software features. With Virtual MMS, you can pre-train your employees and create the required production data before system delivery. Through this, you ensure a fast and easy production ramp-up, which means starting your production almost immediately after delivery.
What is Virtual MMS?
Virtual MMS is a local or cloud-based instance of MMS, which is used together with the customer to ensure that software features and system layout satisfy the customer's needs. Virtual MMS acts just like real MMS and can be used through a web browser anytime, anyplace. It can be seen as a virtual testing environment that allows you to try out new software features and production plans, as well as train employees without disturbing ongoing production. Currently, the Virtual MMS instance is created every time a customer requires customized software solutions.
Playground for Testing, Powerful Marketing Tool
Virtual MMS allows multiple users to connect simultaneously, making it easier to train employees and test new features. This also gives you the freedom to use Virtual MMS however you want. For example, you can utilize it as a virtual playground for testing and developing purposes or harness it as a powerful marketing tool to showcase your production process to customers. Because of how Virtual MMS is first introduced during the delivery phase, it can be utilized during the entire lifecycle of your manufacturing system. Starting from before the real system even exists, it can be used all the way up until the end of the system's lifecycle when it's time to transfer production data of the current system into a new one. This means that you'll always have a way to minimize any potential uncertainty during current and future ramp-ups.
Develop your Software Based on Actual Experience
The main idea behind Virtual MMS is that Fastems builds the instance using a customer's layout and software options and then shares it with the customer. Thereafter, the software is developed in sprints and between each sprint, a new software build is deployed to the cloud.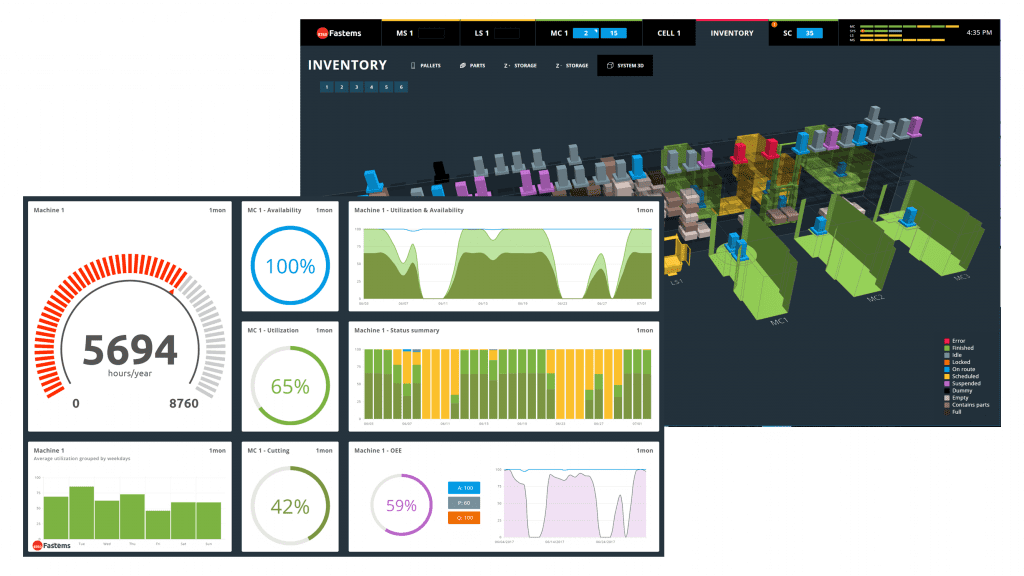 We all know that software development can be difficult without clear requirements and poor communication. Luckily, Virtual MMS solves these problems by allowing you to play around in the Virtual MMS and test the new features. This way, both you and Fastems know exactly what is going on during the development phase and can communicate much more efficiently about the current goals and demands of the project. Through this, you are also able to give feedback for the next sprint based on their actual experiences with the software in the Virtual MMS. This means that new features can be developed closely with you, and our team at Fastems has a real way of verifying the stability and usability of the software.
Start Production Immediately After System Installation
The customer can also utilize Virtual MMS to speed up the system ramp-up. We all know that less downtime during ramp-up means more production time – what's not to love? This can be achieved by bringing in production data, such as part and fixture master data, NC-programs and tool data into the Virtual MMS. The data can be then exported into the real manufacturing system during the commissioning phase. This way, the MMS is ready to start production almost immediately after the system installation, thus saving you a lot of highly valuable production time.
One important factor in a successful production ramp-up is ensuring the proper training of employees. As previously stated, modern manufacturing systems can be extremely complex, which means that training plays a key part in being able to run production efficiently. With the help of Virtual MMS, you can start training your employees well before system delivery. This familiarizes your employees with the MMS before-hand and enables them to extract every bit of performance from your manufacturing system right from the start.
Test MMS Updates Before Introducing them to your Manufacturing System
After the system has been delivered, you can continue to enjoy Virtual MMS and all of its features. This means continuing to train new employees and plan your future production – two things which are vital in the current, ever-evolving, manufacturing environment. As MMS continues to grow, you can be sure that the latest features and software versions suit your system by first testing them in the Virtual MMS and then bringing them into the real manufacturing system. This way you can be certain that your production system is always up-to-date and has all the latest features, while also minimizing the risk of anything going wrong.
Virtual MMS – Step into the Future of Intelligent Manufacturing
All of these things combined make Virtual MMS an interesting and powerful platform for industrial players of varying sizes and offerings. Faster ramp-up times mean that you don't have to worry about loosing production time, while software validation makes sure that you get exactly what you need.
This is the first step towards creating a true Digital Twin and will certainly evolve into one once the technology matures a bit. Proper Digital Twins allow us to synchronize data between real and virtual systems, thus enabling us to better predict maintenance needs, capacity, quality, and efficiency. These are obviously critical aspects in any manufacturing system, and being able to analyze them will yield undeniable benefits for everyone.
The future of intelligent manufacturing certainly looks exciting!