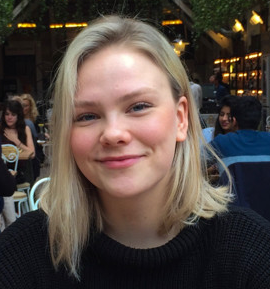 Written by Olivia Bollmann, Marketing Trainee
Our Software Development Team Manager, Pasi Kauhanen, was doing a bit of spring-cleaning last week when he came across something unexpected – his very own entrance pass to the 1999 EMO Hannover trade show. That year marked a significant milestone for Pasi and the entire software development team at Fastems in terms of MMS software, so it's only fair that we throw it back 20 years and reminisce that May in Paris.
MMS 1.0 and Fastems' first steps into software development
"Back then, the conference rotated from Hannover to Paris and then to Milan every two years," explains Pasi. "I remember how excited the Fastems team was to attend and present what was considered pretty impressive at that time – a fully functioning, thoroughbred Multi Level System    (MLS) with a Makino machining center." Remarkably, the very first Manufacturing Management Software (MMS), version 1.0, controlled the MLS. Pasi recalls how the software had been developed and tested from the fall of '98 at what was then the Hervanta factory in Finland.
"MMS 1.0 was a major development for Fastems. It allowed us to start taking our first steps into software development and platform oriented thinking. Before then, the majority of projects were made by copying code from existing projects and then making adjustments – that all changed with MMS." Consequently, version 1.0 was a major success and only a few months after showcasing the software at EMO '99, Pasi and the team delivered their first ever MMS customer project for ABB Ludvika in Sweden.
Continuous faith in the MMS team
The shift from FMS software to MMS meant learning to use general programming tools and languages such as Visual Studio, C++ and VB as opposed to the more unusual software development tools used prior, like Oracre Forms and Gred. Another remarkable change, one that still remains to this day, was the shift from Siemens PLC to Beckhoff's Twincat PLC. In fact, Pasi recalls that Fastems must have been among the first Beckhoff users in the entire world. "In '98 the MMS development team consisted of myself, Timo Rummakko, Tero Laihia and Jani Granholm. Product development was run by Matti Nurminen, who always remained patient and had faith in our team of young MMS developers, even when we ran into problems – let me tell you, it wasn't always easy," Pasi laughs.
Shaped the world of manufacturing
"Although the work that was done back then is now considered small-scale and simple, it was still the beginning of something that continues to shape the world of manufacturing today." With that, it's safe to say that over the years MMS has paved the way for quite a few FMS control systems, and not to mention the business opportunities it has reeled in for Fastems. Twenty years later, the story continues with EMO Hannover 2019 approaching quickly. Stay tuned to see what Fastems has in store this time around – we're working hard to make sure it's something to write about a few decades from now.
Learn more about MMS
Learn more about EMO Hannover 2019