Fastems is deeply involved in planning and delivering CNC automation for Ingersoll Rand's factory extension in Tampere, Finland, with aim to start manufacturing in early 2024. With help of Fastems, Ingersoll Rand can manufacture its growing part families even more efficiently. As a part of the automation investment, the companies have also agreed to co-develop Fastems' MMS control software to match the needs of a modern machine shop even better.
Ingersoll Rand is a leading provider of mission-critical flow control and compression equipment. Its broad and complete range of compressor, vacuum and blower products and services, along with its application expertise and over 160 years of engineering heritage, allows Ingersoll Rand to provide differentiated product and service offering for its customers' specific needs. 
Ingersoll Rand's current production facilities in Tampere, including two flexible manufacturing systems by Fastems, are running out of capacity. The growing business simply needs more production capacity and also newer technology. The new investment will increase unmanned production capacity as well as flexibility for small batch manufacturing. Intelligent control software ensures that production equipment can proactively work together with operators and production management.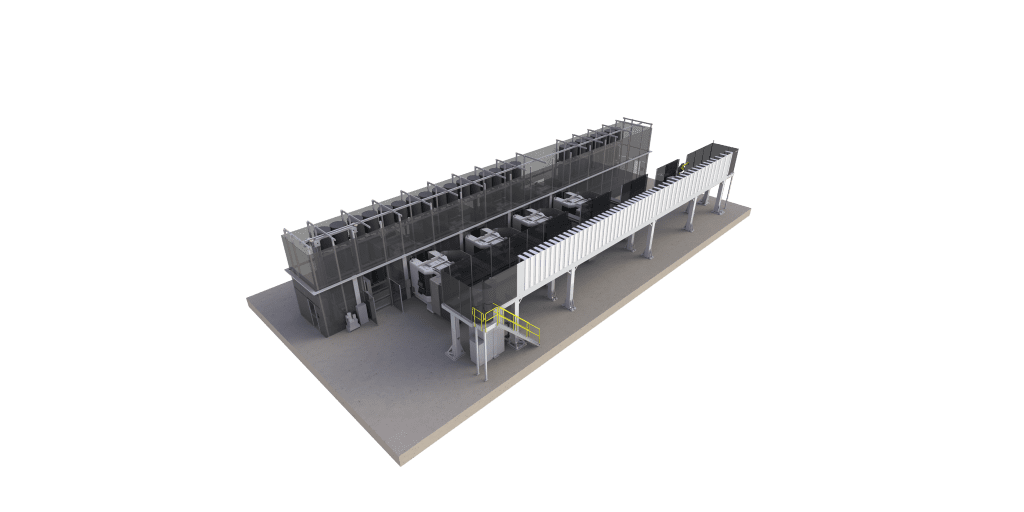 The internationally advanced factory is a step towards the future of manufacturing

 
For Ingersoll Rand the extended factory is an intelligent and futuristic production facility that will substantially increase their efficiency. "Our goal is to raise OEE (overall equipment efficiency) to 85 % when the industry average is about 60 %", tells Jani Mannila, Production and Development Manager of Ingersoll Rand in Tampere. 
In addition to the production volume needs, the factory also takes environmental matters into account. The ultimate goal is completely carbon free factory. In addition, safety and engagement of the employees is a high priority. "We want to reduce uncomfortable work such as night shifts or repeating, physically straining operations", Mannila explains.
Long history c

ulminates on co-development of Fastems' MMS

 
Ingersoll Rand got their first automation system from Fastems in 1995 – almost 20 years ago. Fastems has developed into a unique production development partner to Ingersoll Rand, thanks to its control software features, very extensive and brand-independent integration skills, excellent services and good user support. Fastems automation can integrate with almost any machine tool or other device brand, including the brands Ingersoll Rand utilizes: DN Solutions (former Doosan), Niigata, Okuma and DMG Mori. 
Thanks to the short distance, the companies have been able to spar and support each other in finding the best solutions to whatever challenges at hand. This cooperation culminates in Ingersoll Rand's participation to the development of new features to Fastems MMS control software: "We can provide Fastems with valuable first-hand experience. By combining the knowhow of both companies, we'll get even further on developing and using flexible automation systems", concludes Mannila. 
You can find more information about Fastems' CNC automation here and take a look at the compressor range of Ingersoll Rand here.