Machine stops due to tool shortages?
Scrap or spindle crashes due to tool loading errors?
Low machine utilization due to short-lifetime tools?
Lot of resources needed for tool renewal work?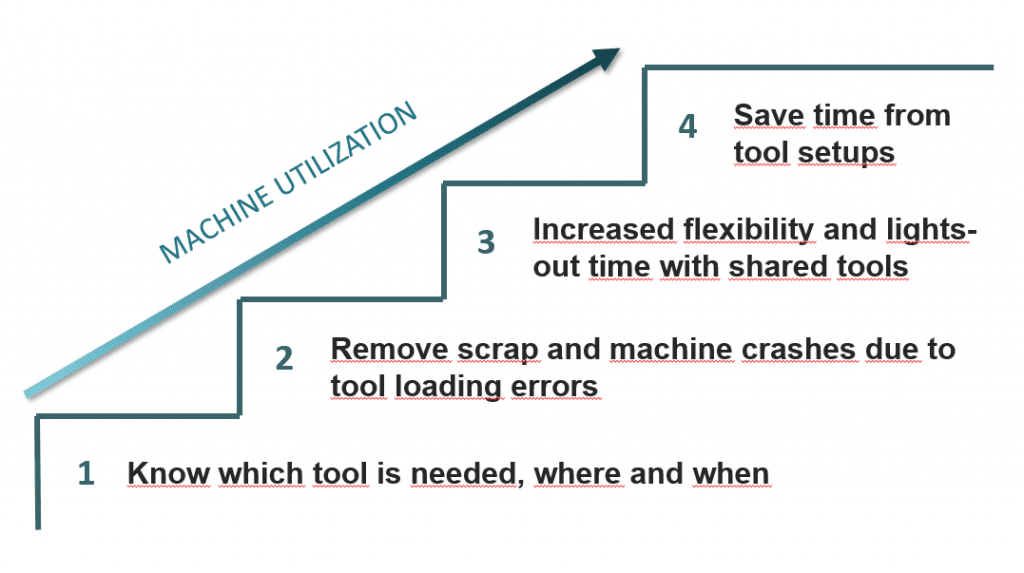 Tool management step by step
With the increasing machining complexity and product variants, cutting tool management has become one of the biggest time thieves on the shop floor. Efficient machine tending processes alone do not help if the cutting tools are what forms the bottleneck – either affecting the shop efficiency, or production quality.
How to start? Fastems typically recommends customers to build their tool management practices step by step, starting from understanding tool needs in advance with the help of Manufacturing Management Software, to highly automated tool sharing and reworking systems.
Cutting tool management allows
Machine tool utilization even above 95%
Zero scrap, zero spindle crashes
Efficient labor usage, improved safety & ergonomics