Revolutionize Your 4 or 5 Axis Machining
with the NEW 360° Flexible Pallet System – FPS
FOR ANY 4 OR 5 AXIS MILLING OR MILL-TURN MACHINE TOOL
Modular Automation for Milling Machines
Flexible Pallet System (FPS) enables lights-out manufacturing and high spindle utilization in high-mix production with 4 and 5 axis milling and mill-turn machines, also with compact vertical 5-axis machines.
Long-reach pallet manipulator – integrates with both APC and directly loaded machines

Two size versions – perfect for 300-630 mm pallets or zero-point plates

Select your machine tool – FPS integrates with 90+ machine tool brands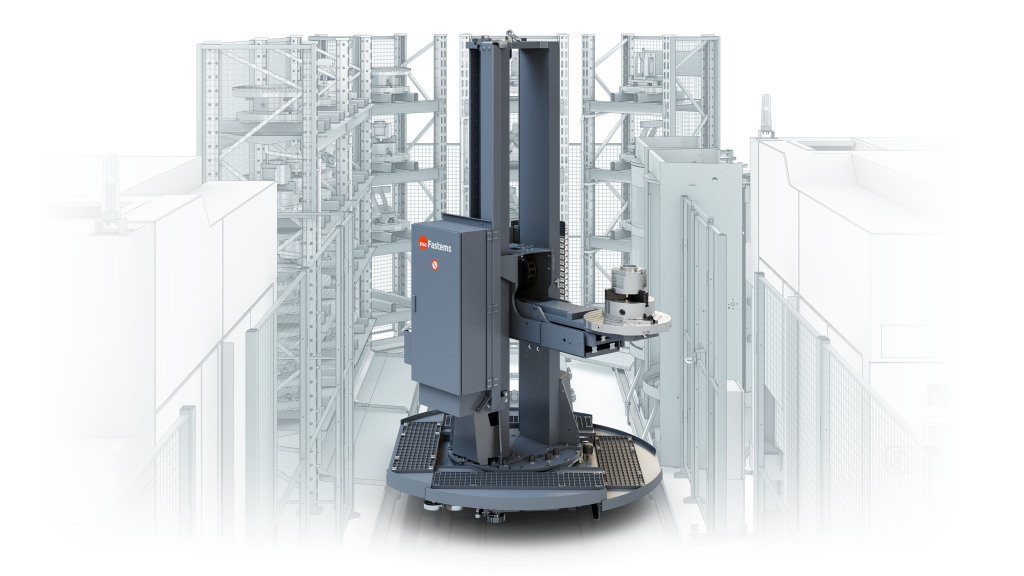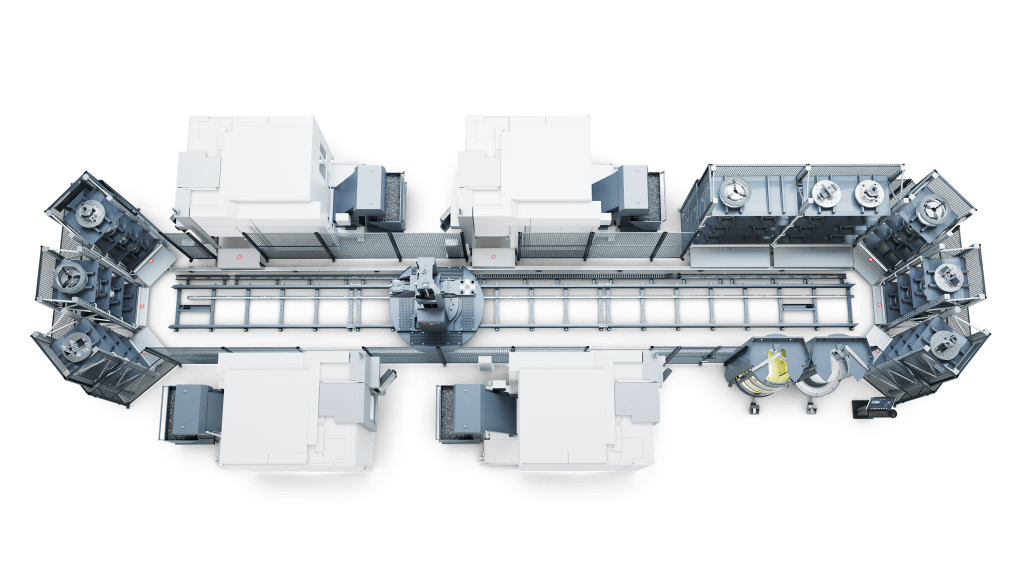 360° FIT FOR SHORT, NARROW AND LOW-CEILING FACILITIES
Place Your Machines and Pallet Storage Freely
360-degree layout allows placing your CNCs, configurable pallet storage modules and operator work stations in any four sides of the system.
Height-configurable storage modules – maximum storage density

Both side and end-of-system storage – utilize all your space

The system height only 3.1-4.1 meters (122-161″) – fits in low-ceiling facilities
EASY NEW PART INTRODUCTION & RE-RUN OF RECURRING PRODUCTION JOBS
Produce High Mix Efficiently
MMS, the control software of FPS, is designed specifically for high-mix manufacturing needs. It is a tool for everyone working in production or managing it, giving a real-time view on what happens in production and most importantly, identifying exactly what needs to be done next to ensure timely deliveries and maximum spindle utilization.
Automatic & adaptive production scheduling based on customer orders

In-advance production resource check & operator instructions for each job

Situational awareness – know exactly what happens right now & within the next 96 hours

Introduce new parts into production fast – once you save part data in MMS, you can re-run the job any time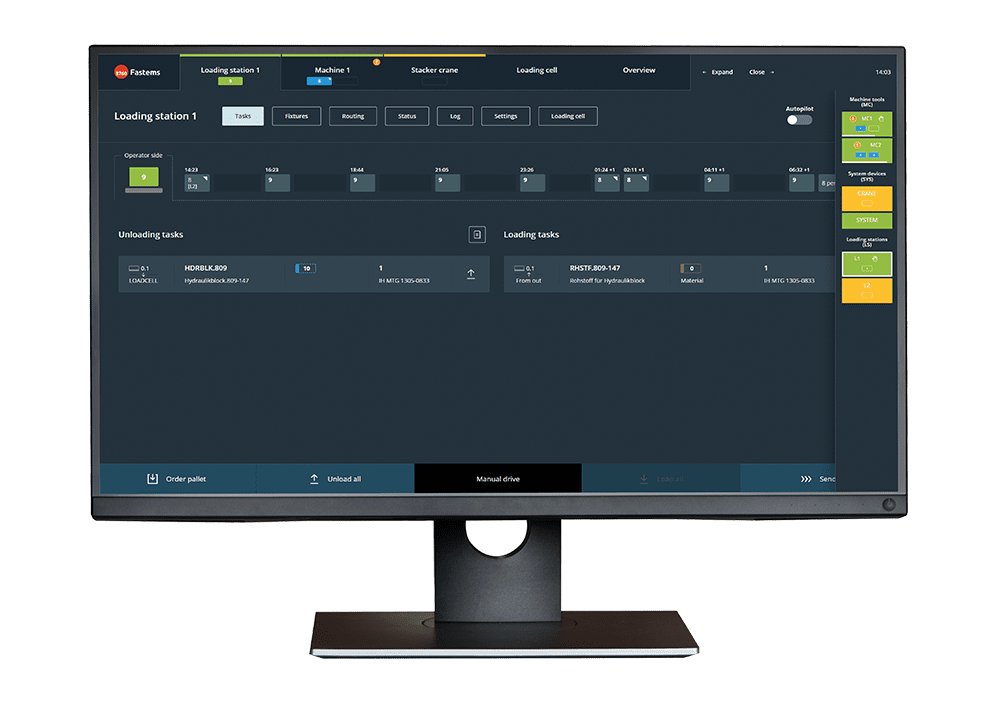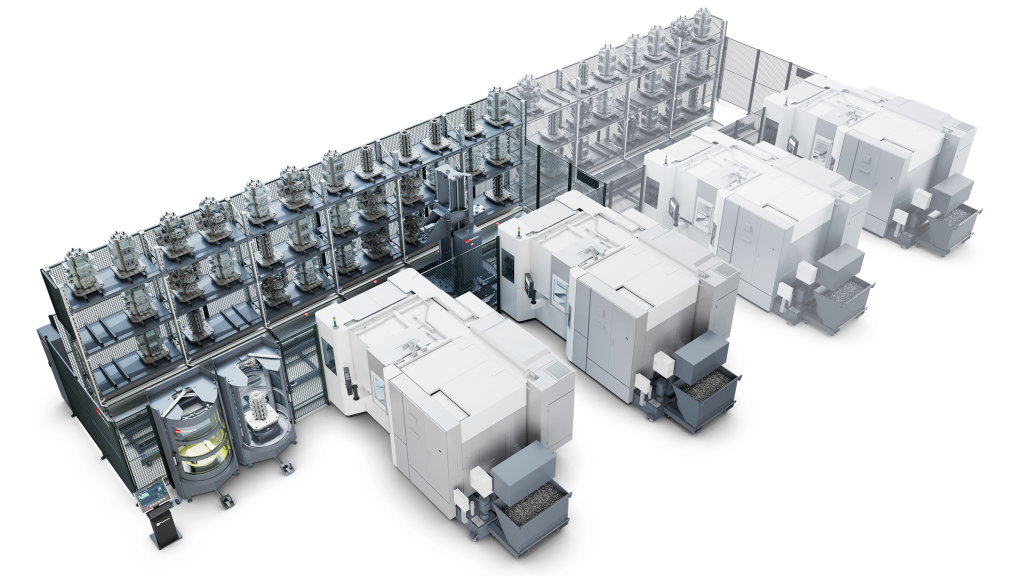 ADD MORE MACHINES AND STORAGE WHEN YOU HAVE NEW PRODUCTION NEEDS
Extend Your System Later
The system can be extended later when the production needs change. You can add more machine tools, more storage capacity – upgrade it with new software features, or relocate your system for instance.
Extandable system for more machine tools and storage places

Software upgrade package offers you new features when manufacturing technologies develop

You can modernize or re-locate your physical system to make it last for decades
Want to Talk with an Automation Specialist?
Fill in the form and we will be in touch.
"*" indicates required fields