WCO Cloud Edition
Paperless production in no time. Effortless workflow planning, control and optimization. Three-month trial with only a small setup fee.
One Software Combining Key Functions of MES and APS  – Get a 3-month Trial with Only a Small Setup Fee!
We know our customers and the painpoints they have in their production. Therefore we decided to develop MMS WCO Cloud Edition – a stand-alone software solution that brings the benefits of paperless production, decreased order-to-production times and high quality and transparent data at your fingertips.
WCO explained in less than 150 seconds
If you find yourself wondering how to plan and manage your production in a productive and efficient way, how big of a WIP do you have, or when is the next free slot to be sold, check out how this advanced software can take your production to the next level, and maximize your profitability. With WCO, you will be able to take control of the manufacturing process of your standalone work cells, from order to production.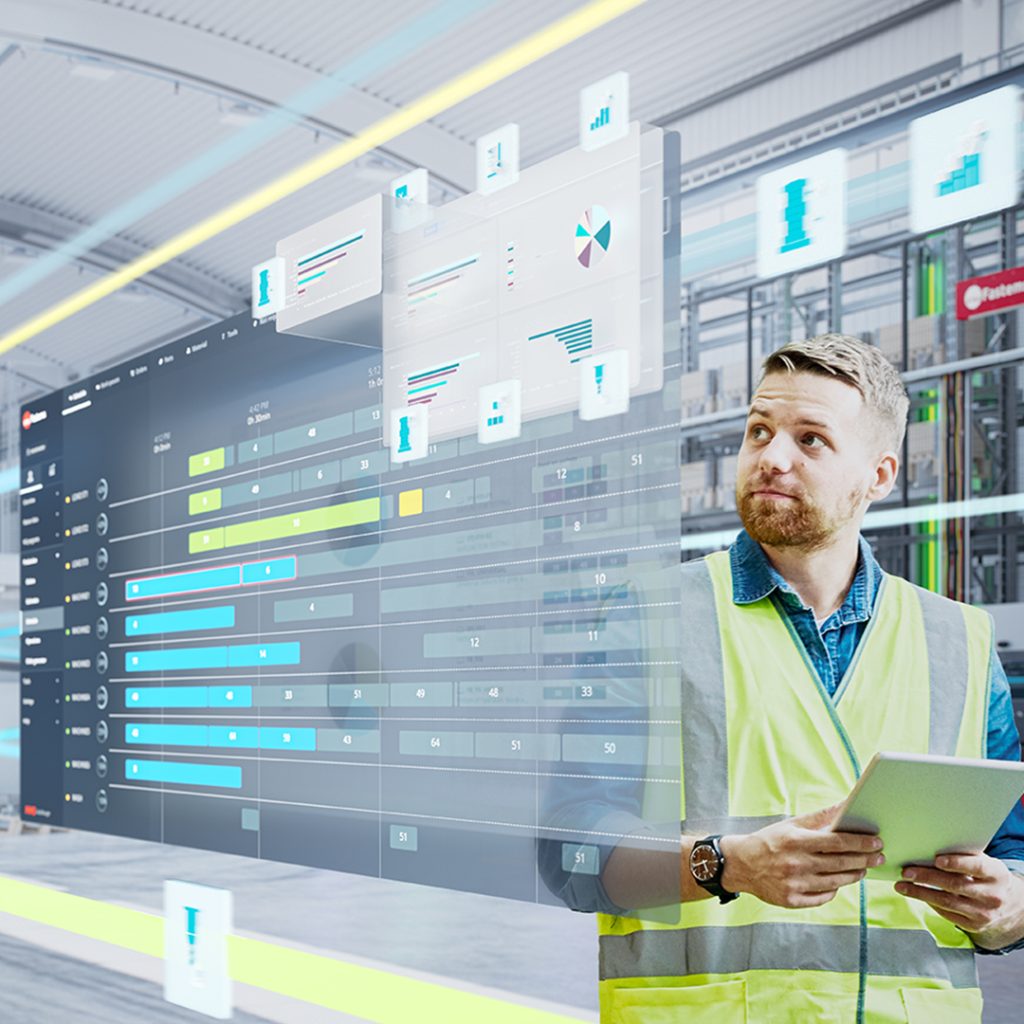 MMS WCO Cloud Edition 3-month Trial
The package includes:
Setting up the service based on your needs
Training
3-month trial period of MMS WCO Cloud Edition (see technical specifications here)
Consultation after the trial period to find possible optimization points based on the collected data and your feedback
Support throughout the whole trial period
No obligations to continue after the trial
All this with the price of the setup fee
2950e*
Book a demo meeting
*After the trial period the price is 499e/month + fees per machine. Read more about the contents and pricing of the MMS WCO Cloud Edition subscription here.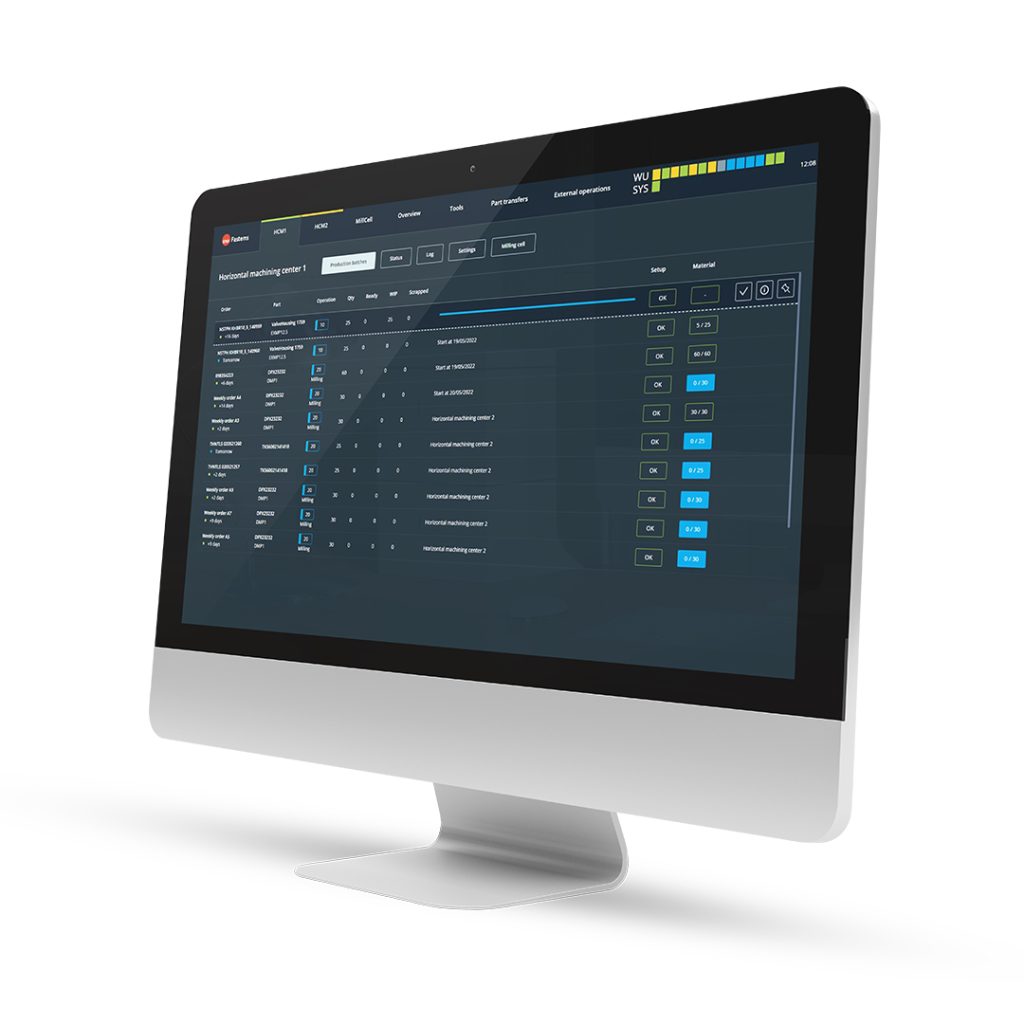 Order to Production in No Time
Easy-to-use order management
Quick time to value: fast and flexible order input
Clear views for the end operators of the upcoming tasks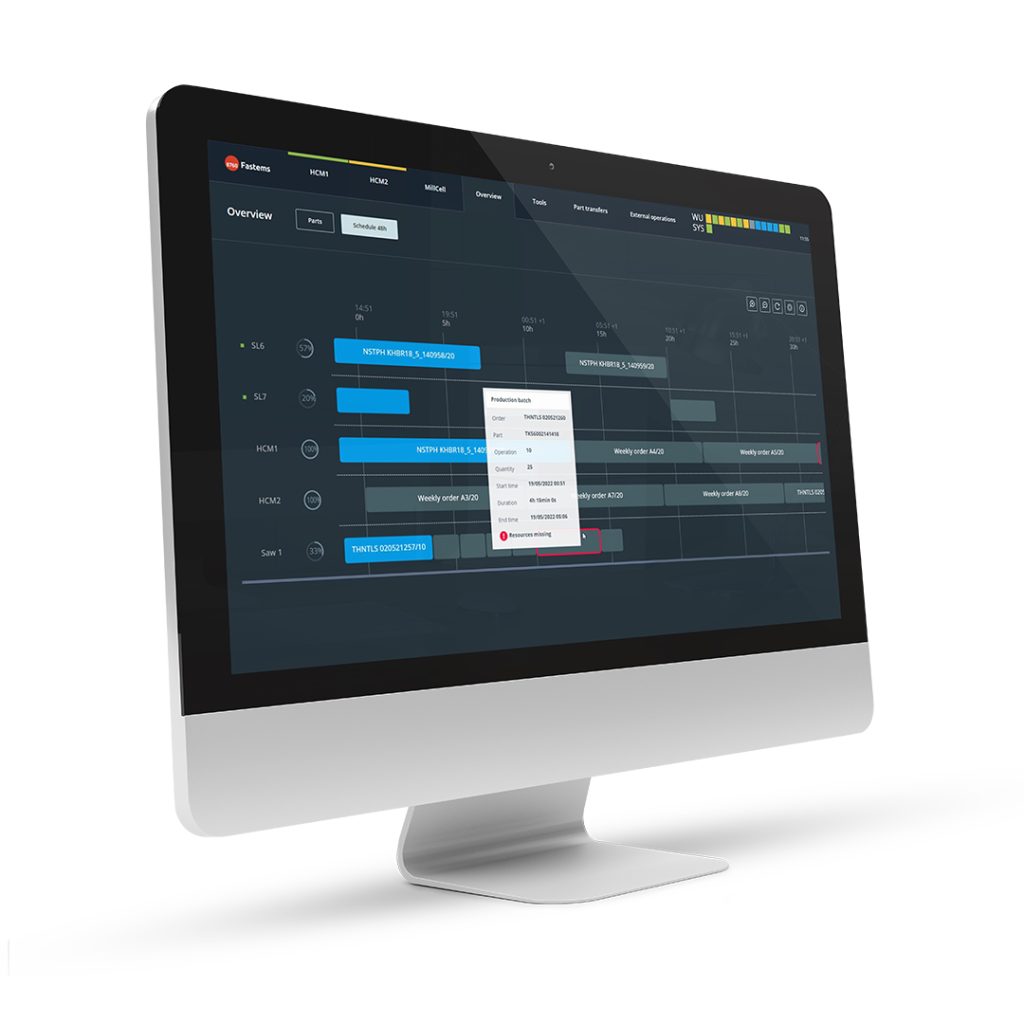 Enhanced Production Overview
Real-time production optimization
Clear view of upcoming production plan with time estimations
Highlighted resource deficits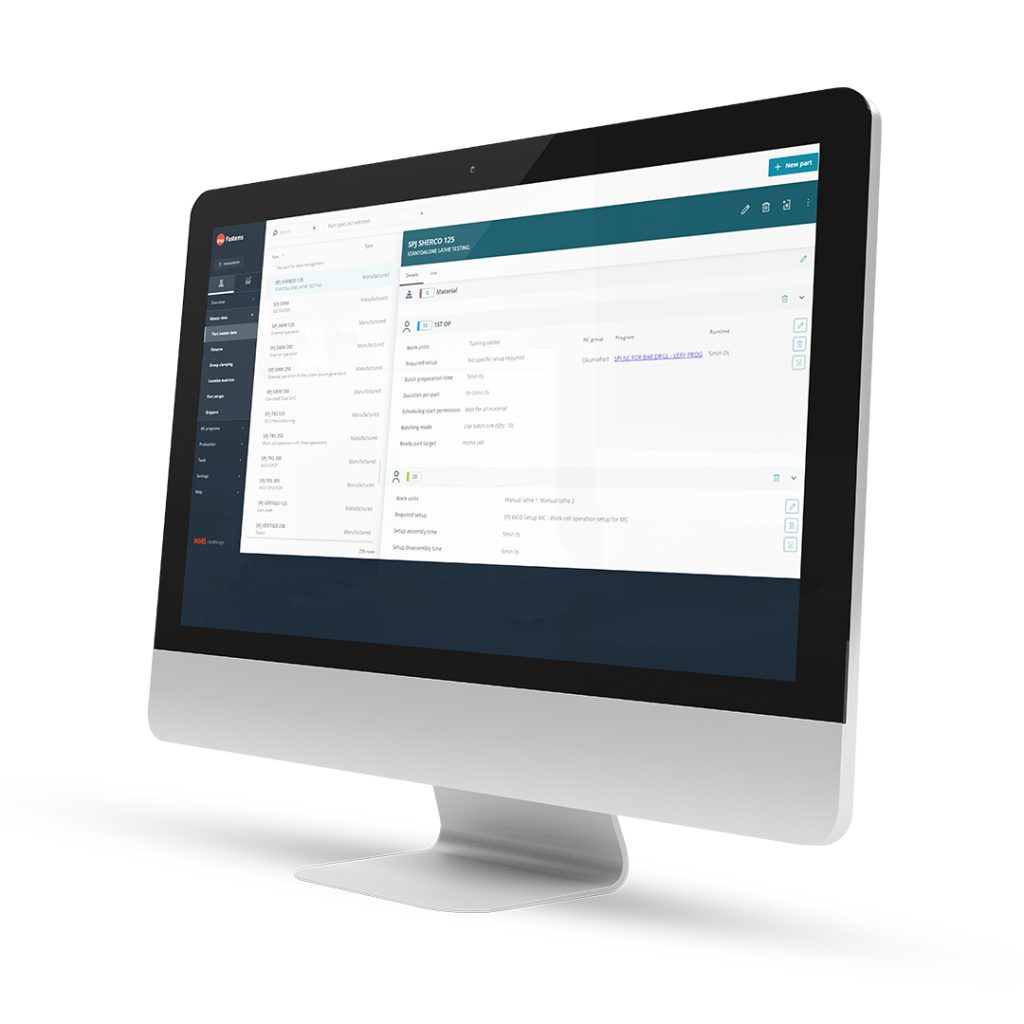 Part Master Data Library
Handle your manufacturing articles in MMS Datamanager
Keep track and add new articles on-the-go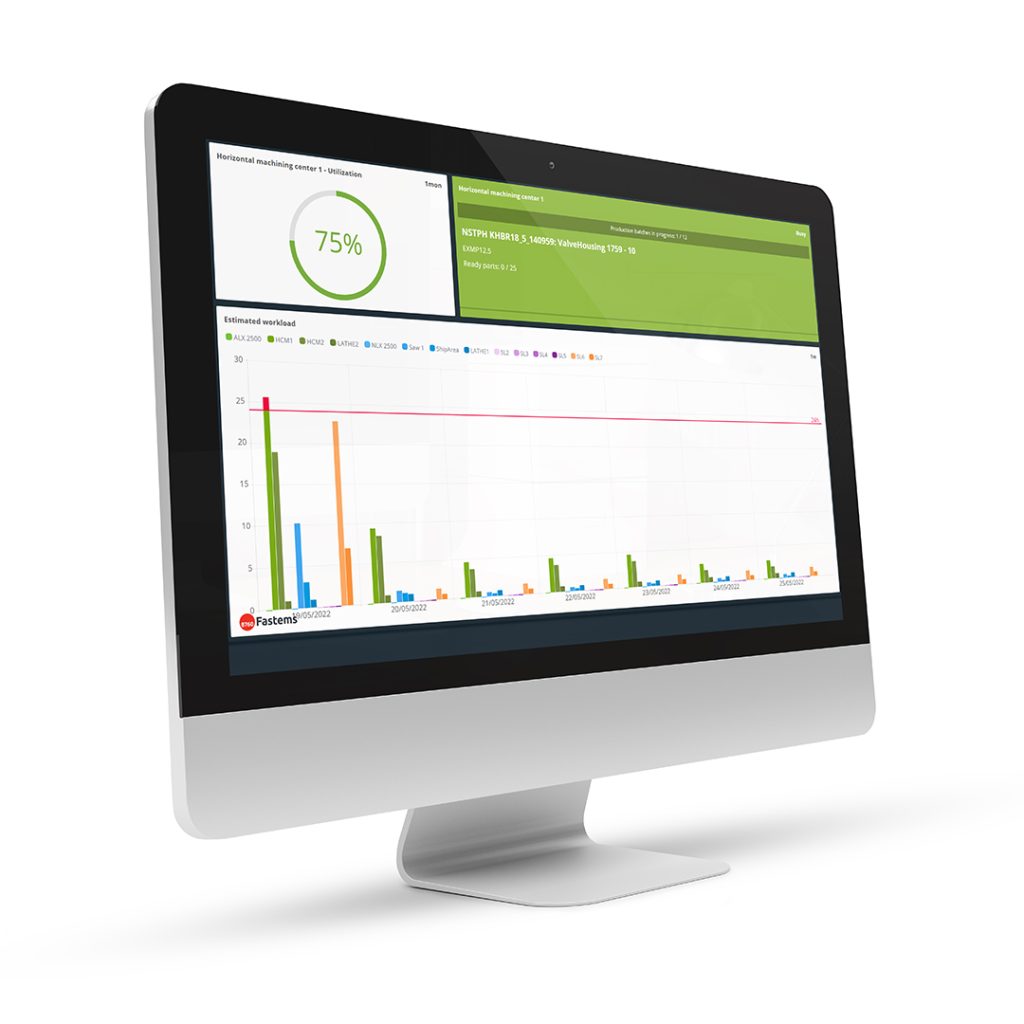 Real-time Dashboards
Real-time information on production KPIs
Customize dashboards based on your needs with the help of an extensive widget library
The benefits of WCO Cloud Edition
WCO Cloud Edition has been developed together with our customers based on their needs and production challenges. When implementing the solution to your production, the order-to-production time will decrease only to a matter of seconds and the manual work around production planning and control will decrease notably. In addition to this, new means to lead your production with high quality and transparent data collected throughout the whole production order process will be gained. Quick Time-to-Value
This highly cost-efficient solution results in increased utilization rates, employee satisfaction and decreased quality issues – just to name a few – and adds value to your order process flow already from the day one. Paperless Production
Reduce the amount of hassle around Excel sheets and manual work, and minimize the risks for errors and quality issues caused by manual production planning and controlling with the help of WCO's automated production planning features. Easy-to-Use User Interface
Adapt the new tool easily and quickly thanks to the intuitive user interface with highly visual graphics and clear navigations that can be used on computers and tablets.

Risk-Free Trial
Wondering whether WCO Cloud Edition would really suit the needs of your production? Now you get the chance to try it our for three months – if you're not happy with it, you are not obliged to continue the contract after that.

Automated Production Planning
Thanks to the automated production planning features, you don't have to worry about whether the flow of work is optimal or not: intelligent algorithms optimize the production order process flows continuously for you. From Order to Production in Seconds
With the predictive scheduling and work queue prioritization features you have a transparent view over your whole process flow resulting in a situation where the time it takes to get the order to production reduces notably. Cloud-Based
The cloud-native application allows you to access your production data wherever you are. Scalability
WCO Cloud Edition is easily scalable to entities with more complex needs and challenges. When you combine the capabilities of WCO to our expertise from the field of factory automation, you can be sure that whatever the need, we will find you a solution that will perfect your production.
WCO Cloud Edition
This is How It Goes

Demo Meeting with Our Professional
The process starts with a demo meeting, during which our professional maps your production's needs and challenges, and simulates the usage of the WCO Cloud Edition for you to see how it would work in practice. Booking the demo meeting doesn't oblige you to anything, so if it seems the solution is not the right one for you, no to worry – as an open integrator and 4000+ systems delivered, we do have other tricks in our sleeves as well, so we can either help you find a better suiting option from our repertoire, or just give you couple of hints on how to move forward – it is totally up to you!

Onboarding and Training
After we have come to the conclusion together that MMS WCO Cloud Edition is a good solution for you, the onboarding process starts. Thanks to our 40+ years of expertise from the field of factory automation, we have the ability to carry these onboarding processes out with minimum production disturbances – it usually takes no more than a day to get things rolling and most of the work can be done remotely without having to bother your personnel. Where we do have to ask for your active participation, though, is the training part: the customized training is to ensure that everyone knows how take the most out of your very own MMS WCO Cloud Edition.

3-month Trial
During the 3-month trial period you get to put your hands in the mud yourself to see how the benefits of the WCO Cloud Edition can be put into practice on your shopfloor. Even though this period is mainly carried out by yourself, we are not going anywhere – if any questions, problems or feedback comes up, you are always free to contact your designated professional from our end.

Consultative Meeting with Us
When the trial period is over, we will sit down together and see how it went. Based on the data gathered during this period and the feedback you give us, we can provide you with hints on e.g. how to further improve your order production workflows or the usage of WCO Cloud Edition to get the most out of it.