Register for the Virtual Live Event
online
15  November 2022   |   3 pm (CET):
"Automatic setup changes.
A visionary solution, enabled by the right partners."
Get unique insights into the development and realization of this special manufacturing solution out of the production of ALLMATIC-Jakob Spannsysteme, a manufacturer of machine vices in Unterthingau (Allgäu), on 15 November 2022 at 3 pm (CET). 
This automation solution enables unmanned manufacturing of various components, including automatic setup changes – already from batch size one.
We promise an interesting one-hour discussion and Q&A session about this agile robot cell with the project partners (ALLMATIC, HELLER and Fastems).
Learn in only one hour …:
How a clever system combines part and pallet handling into one solution.
How to be flexible with changing batch sizes.
How a machine can automatically be re-configured in case of a product change.
How to retain experienced staff with meaningful jobs while still producing 24/7.
Sounds interesting?
Register for
the virtual live event on 15 November 2022 at 3 pm (CET) via the the following link,
and you're all set for an exciting discussion about this industry.
Inspiring stories of a successful partnership
In this live event, Herbert Mayr, Managing Director at ALLMATIC, Thomas Weinhold, Senior Sales Manager at Fastems, and Christian Heiler, who is responsible for quotation and project management of automation solutions at HELLER, will discuss the flourishing journey of their collaboration, the key challenges of this project, and the ways of working together to realize the potential of the unique agile robot cell.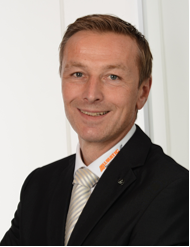 Herbert Mayr
Managing Director
ALLMATIC-Jakob Spannsysteme GmbH
Before Herbert Mayr took on the Managing Director position at the well-known machine vices (needs fixing) manufacturer almost two years ago, he had been in charge of the production for more than 10 years.
To this day, he has accumulated many years of experience in milling and grinding, work preparation as well as process optimization. As a REFA technician for industrial engineering, he knows what is important for "made in Germany" productions. He has always been driven to finding and maintain the optimal balance of quality, cost-effectiveness, and delivery reliability in the manufacturing process.
It was also Mayr who initiated and implemented the automation solution for both pallet and part handling that meets the demanding challenges of production in different economic situations.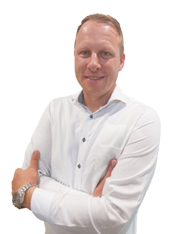 Christian Heiler
Quotation and Project Manager for Pallet Automation and Robot Cells,
HELLER
Christian Heiler has been working at Gebr. Heller Maschinenfabrik GmbH since 1993.
He started out the classic way with an apprenticeship as an electronics technician, specializing in production technology. He then completed technical school where he studied automation technology. At HELLER, he has worked in a wide variety of departments in electrical design, from PLC programming to preparing quotations. He also finished his further training to become a technical business economist through evening classes. For several years now, he has been working with quotation and project management in the field of automation.
Christian's extensive experience in automation, both technical-wise and business-wise, makes him a valuable intermediary between sales and end customers. He has very well-established connections with automation manufacturers worldwide. This, indeed, is evidenced through his hundreds of automation solutions implemented worldwide, with a large portfolio of automation manufacturers and cell controller suppliers.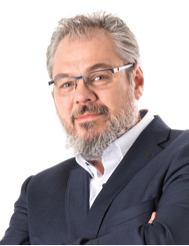 Thomas Weinhold
Senior Sales & Partner Manager,
Fastems
Thomas Weinhold has been with Fastems since 2001.
He initially started as a sales manager and was responsible for customers in Austria. Over the years, he has developed into the role of a partner manager for our customers in the machine tool industry.
His close relationship to the market, to the customers' needs, and to the outcomes of automation requirement development makes him, not only a valuable and experienced contact person, but also an all-rounder when it comes to sustainable, competitive automation. This is proven by his active contacts with machine tool manufacturers as well as hundreds of automation solution implementations, ranging from standard solutions to customer-specific concepts for both pallet and part handling.