LIVE Webinar 4th November:
Planning and controlling stand alone and manual work phases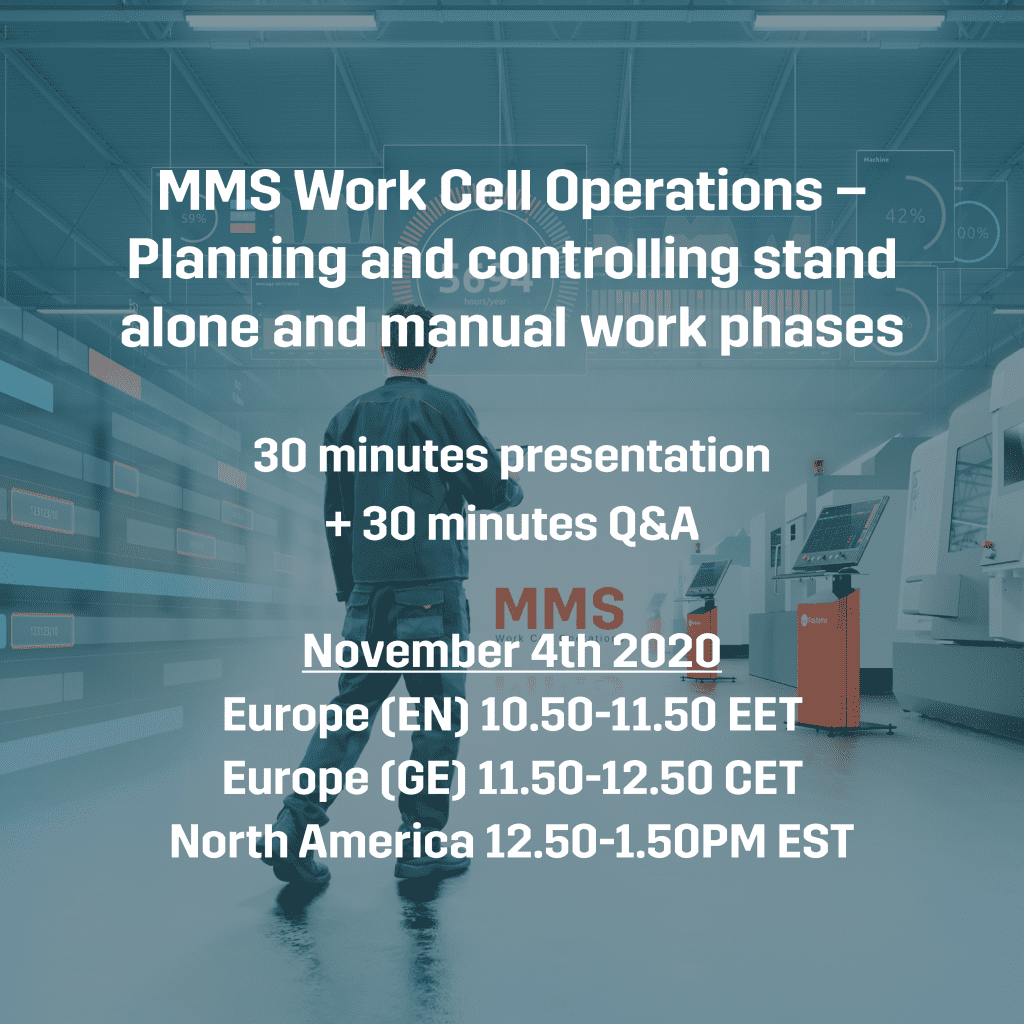 MMS Work Cell Operations (WCO) –
Planning and controlling stand alone and manual work phases

"How do I plan and manage my production?"
"Do I have the needed resources?"
"When should I start this batch or work piece?" 
"Do I know what's happening – at all times?"
Wouldn't it be mind-blowing if you had the answers to these questions at any time? Fastems Work Cell Operations (WCO) opens the door for automating production and resource planning of stand-alone machine tools and other manually operated workstations. With WCO, you get full transparency of the manufacturing process of a workpiece and you can manage the factory with just one software.
In this webinar we present and demonstrate how WCO works, and introduce case examples on how it can be utilized with or without Fastems flexible automation system.
PRESENTER
Janne Kivinen, Product Manager of digital offering, Fastems
Janne Kivinen has almost 10 years of experience in helping and training metalworking manufacturers of different sizes in solving their productivity issues. During his earlier career Janne worked 5 years as a Fastems customer training specialist, which has given him a really practical approach for improving customers performance with intelligent automation.
You are warmly welcome!
REGISTER FOR FREE
This webinar is part of Fastems' virtual seminar "Productivity Beyond Machine Tending". You are welcome to join all the webinars you are interested in during the day – see the whole agenda here!