Live webinar 4th November: FMS for no-APC machines – customer stories and the latest developments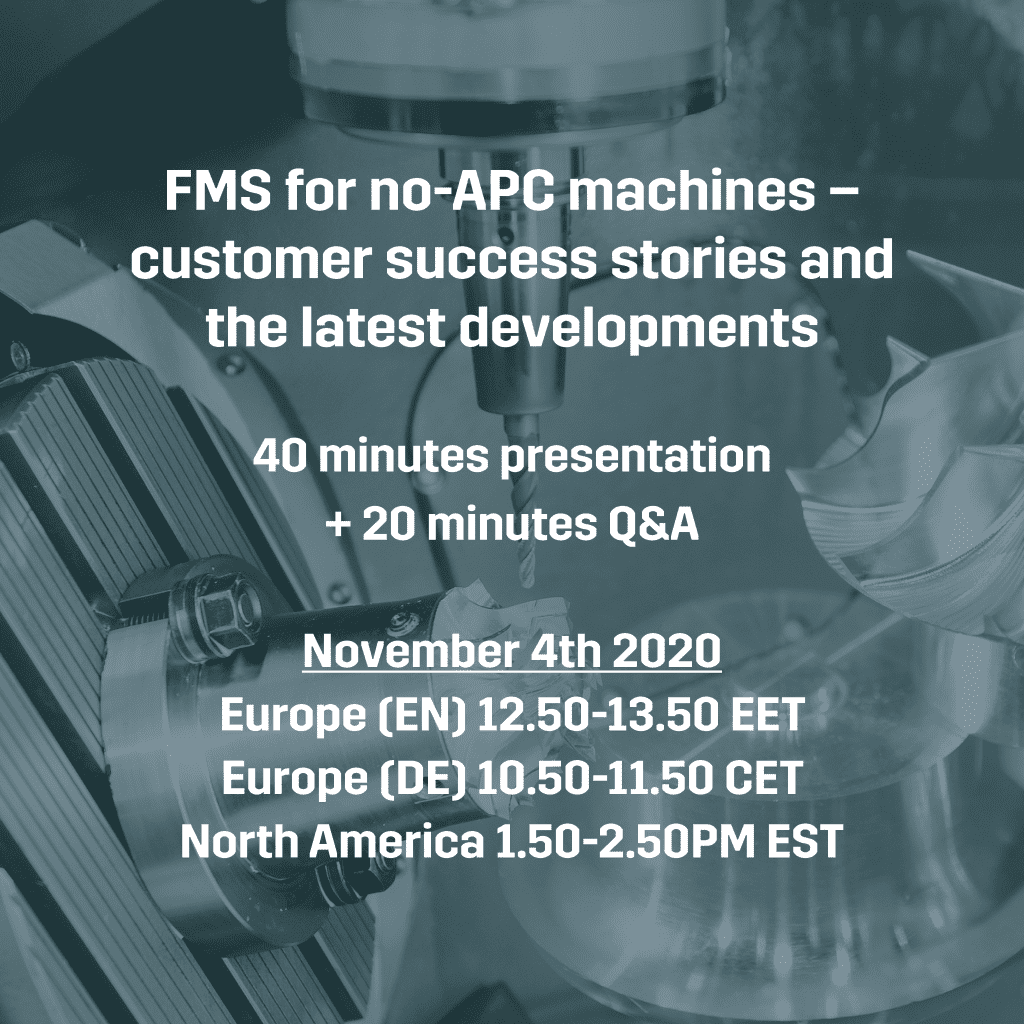 FMS for no-APC machines – customer success stories and the latest developments
Pursuing flexible manufacturing with 5 axis milling machines typically means automation solutions without pallet changers. Because combining manufacturing operations and moving from 4 to 5 axis is becoming more and more common, we want to present two customer success cases of "no-APC" automation. In addition, we want to launch our latest productivity enhancing features for the direct pallet delivery systems.
This session includes a 40-minute presentation as well as a 20-minute Q&A together with all the participants.
PRESENTER
Ilkka Saarimaa, Product Manager of FMS at Fastems
Ilkka Saarimaa has been on board with Fastems since 2007. During these years he's worked with services, customer project management, technical sales, account management and many years in product management, concentrating mainly in milling machines and pallet automation. What is driving Ilkka forward is to see customers taking their full production capacity into use with the help of flexible automation – sometimes even tripling the original productivity.
You are warmly welcome!
REGISTER FOR FREE
This webinar is part of Fastems' virtual seminar "Productivity Beyond Machine Tending". You are welcome to join all the webinars you are interested in during the day – see the whole agenda here!