Live webinar on November 4th: Building the best cutting tool practices step by step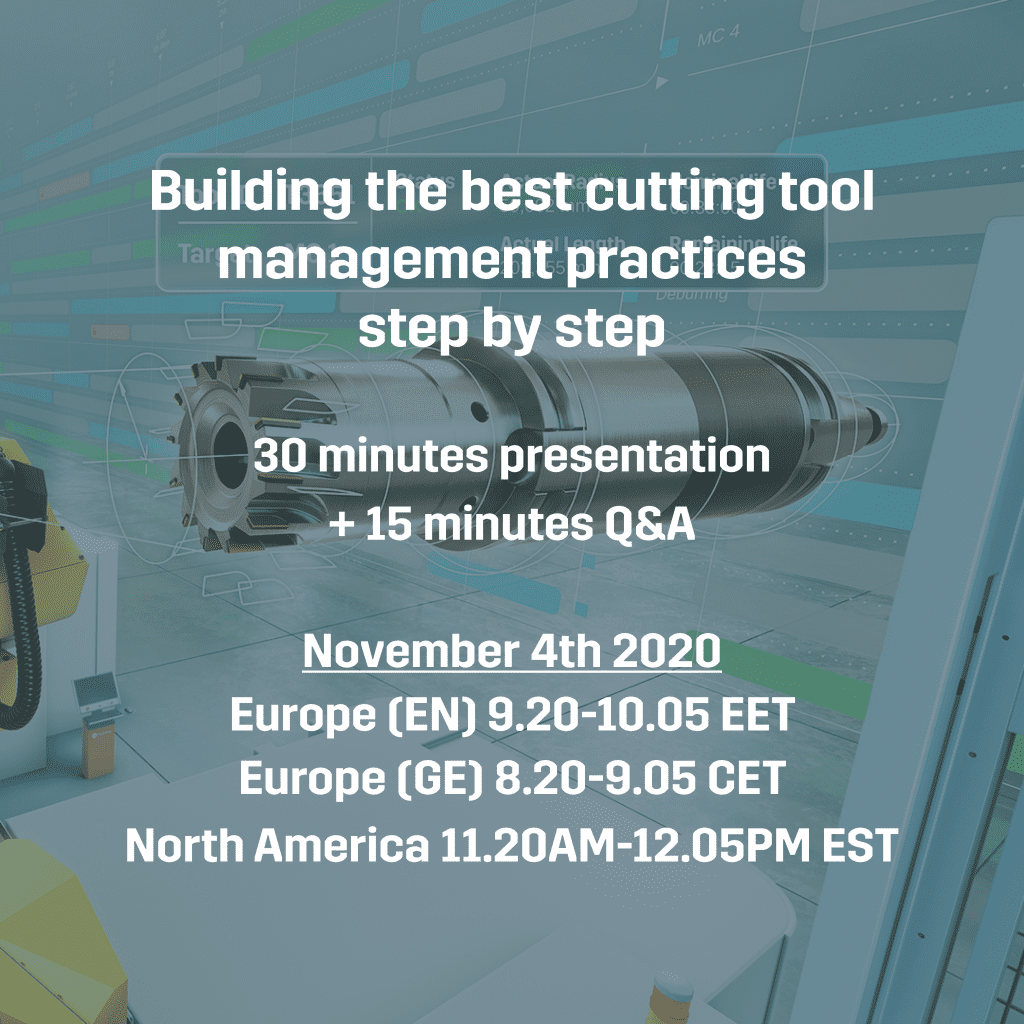 The best tool management practices
Through increasing machining complexity and product variants, cutting tool management has become one of the biggest time thieves on the shop floor. Efficient machine tending processes alone do not help if the cutting tools are what form the bottleneck – either affecting the shop efficiency, or production quality.
In our presentation we will showcase how to implement the best tool management practices in 4 steps, starting from software solutions that help to proactively manage the needed tools to highly automated solutions handling tool sharing and reworking, enabling machine utilization above 95%.
After our 30-minute presentation, we will have 15-minute live Q&A session where participants can ask any questions related to the theme.
PRESENTER
Sami Pohjolainen, Product Manager of tool automation offering, Fastems
As the product manager of robotics applications with a main focus on our tool automation offering, Sami Pohjolainen aims to help customers understand cutting tool related processes. His main goal is to narrow in on problems from an automation point of view in order to achieve high machine tool utilization and constant production quality. With his background in machinery industries, Sami has worked in various product management positions for 17 years.
You are warmly welcome!
REGISTER FOR FREE
This webinar is part of Fastems' virtual seminar "Productivity Beyond Machine Tending". You are welcome to join all the webinars you are interested in during the day – see the whole agenda here!