Live webinar 4th November: Benefits of Fastems MMS controlled robot cells over fixed cycle ones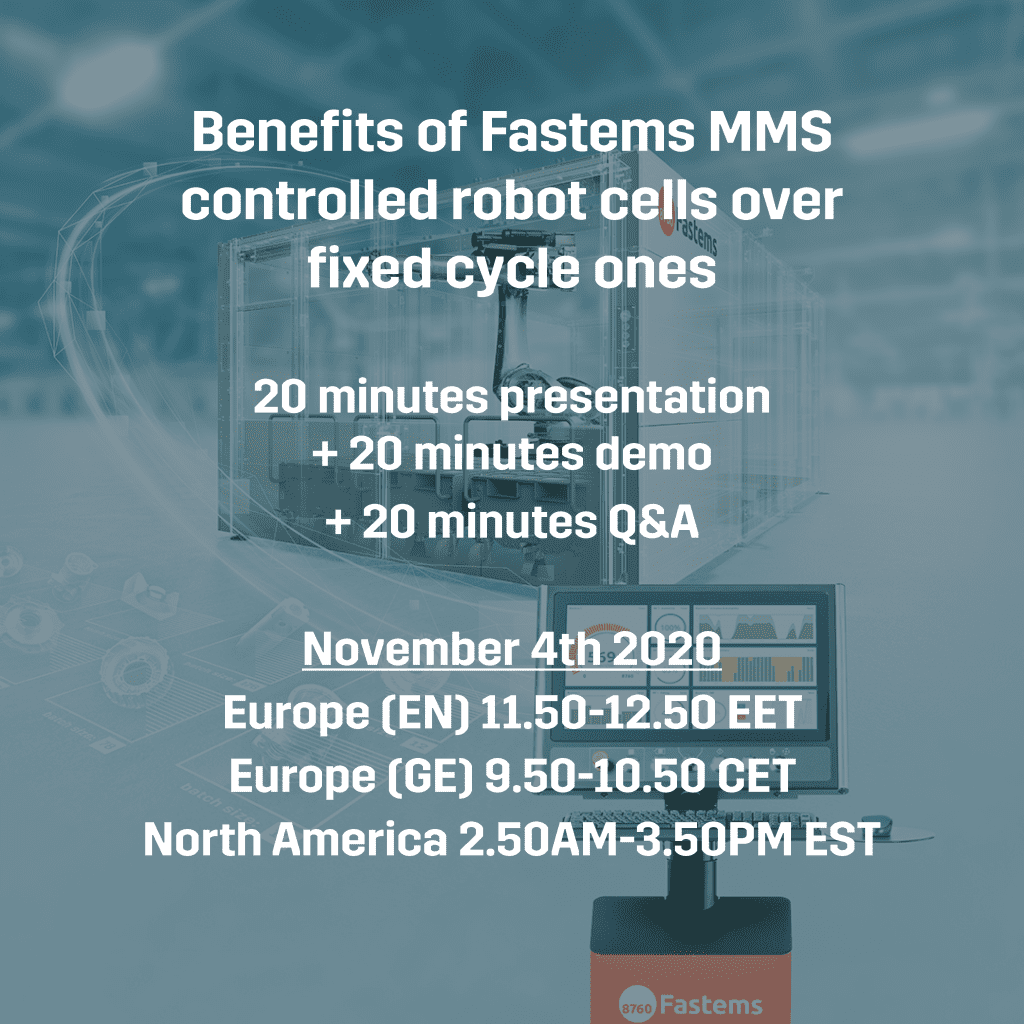 Benefits of Fastems MMS controlled robot cells over fixed cycle ones
What makes Fastems robot cells different? In this webinar we explain how the MMS control empowers the robot cell to be flexible for more than just robotic loading.
With live video, we will present our MMS and RoboCell ONE and demonstrate how the MMS automatic fine scheduling works in dynamic situations, how easy it is to introduce new parts into production, and how the system helps prepare for upcoming production.
The session includes a 20 minute presentation, a 20 minute live demonstration on our shop floor, and a 20-minute Q&A session with all the participants.
PRESENTER
Teemu-Pekka Ahonen, Product Manager of flexible robotic automation solutions at Fastems
Teemu-Pekka Ahonen has over 14 years of experience in industrial robotics and flexible automation. Being responsible for Fastems' MMS controlled robotic machine tending solutions, Teemu is motivated by the many opportunities flexible robotics and novel software solutions bring to improving the efficiency and profitability of machining and manufacturing.
You are warmly welcome!
REGISTER FOR FREE
This webinar is part of Fastems' virtual seminar "Productivity Beyond Machine Tending". You are welcome to join all the webinars you are interested in during the day – see the whole agenda here!