Opening speech 4th November: Productivity Beyond Machine Tending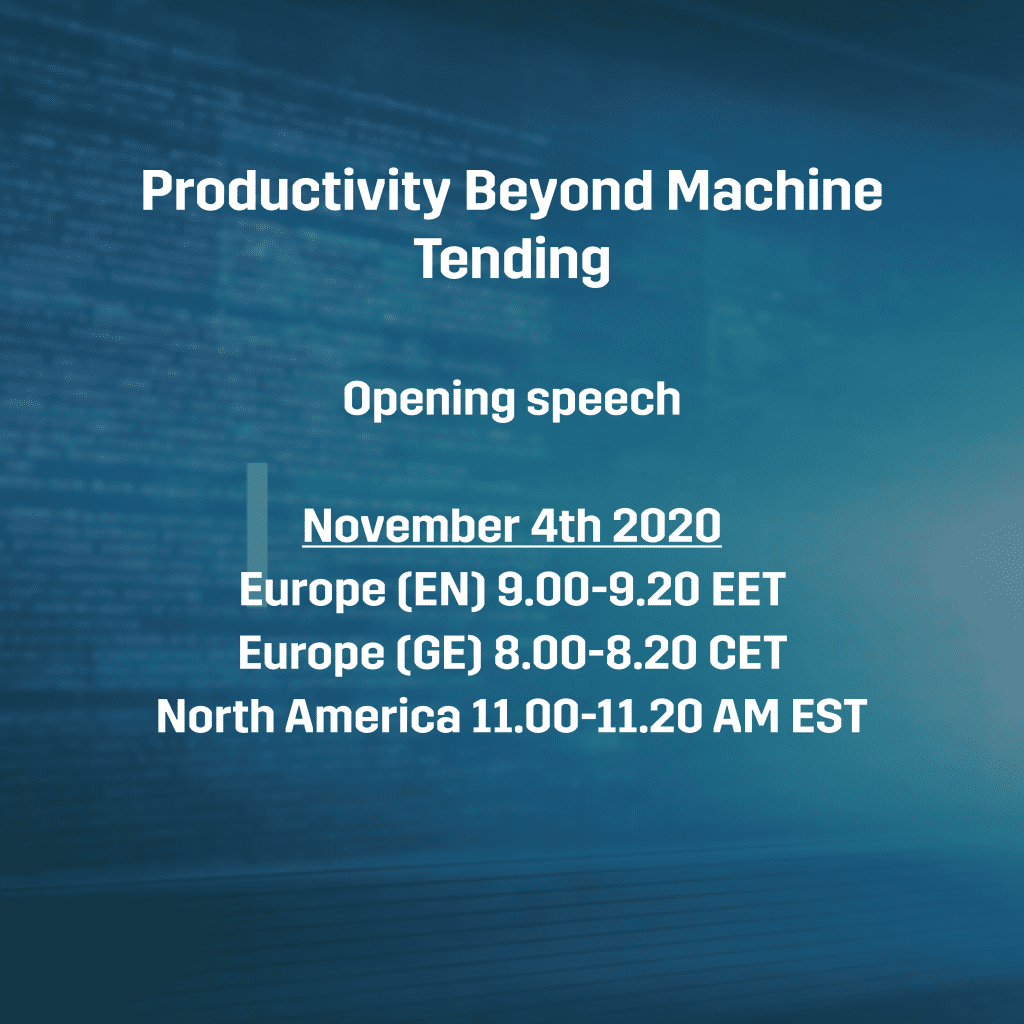 Productivity Beyond Machine Tending
The word 'automation' is often understood as machine tending, that is, replacing a person with a robot. But manufacturing involves so much more than just the machine tools and the operators. How to manage the material and information flows in production automatically and achieve dynamically scheduled manufacturing, without having to compromise in unit costs, flexibility, capital tied in WIP or lead times?
Productivity beyond machine tending means total manufacturing process optimization: how to make machines, people and data systems operate in an aligned way for optimal flow of timely, quality orders and resource efficiency. It's in strong contrast with no-automation and mere machine tending.
As the event's opening words, our CEO Mikko Nyman demonstrates how dynamically scheduled manufacturing makes a difference and how can one take steps towards achieving it – ranging from single machine tool shops to more complex manufacturing process owners.
Presenter
Mikko Nyman, CEO of Fastems
Mikko Nyman has been working with Fastems since 2014 as the CFO and then as the Head of the FMS Business before taking over as the CEO in 2019. His mission is to help metalworking companies make successful business in rapidly changing markets with automation and digitalization. Before Fastems he has been working with Sandvik in various finance and operations related leadership roles and holds a Master of Science Degree in Economics and Business Administration from the University of Tampere, Finland. 
You are warmly welcome!
REGISTER FOR FREE
This webinar is part of Fastems' virtual seminar "Productivity Beyond Machine Tending". You are welcome to join all the webinars you are interested in during the day – see the whole agenda here!