Unleash the full potential of your FMS
High Unmanned Capacity with Minimal Fixture Investment
Is your FMS storage full or do you have limited space for the pallet storage? Do you run both low and high volume? Do your automated machines stop during nights or weekends? Is your fixture investment extremely high?
ALD (Auto-Loading Cell) is a robotic solution for loading and unloading the machining pallets in your FMS. It integrates flawlessly with Fastems automation systems and thanks to the state-of-the-art software MMS, schedules and executes loading tasks timely, enabling your machine tools run unmanned for extended periods of time even if your machining cycles are short.
KEEP YOUR SPINDLES RUNNING 24/7
Automate Your FMS Loading Tasks
ALD is the perfect solution if your FMS has turned labor-heavy, i.e. your operators need to be there constantly loading the machining pallets OR you would need a significant pallet storage extension to match with your unmanned production needs. ALD loads new workpieces into your machining pallets. Material can come from your FMS or from an external storage – where the ready parts will be delivered as well. For further benefits, ALD can include additional operations such as finishing, deburring and marking.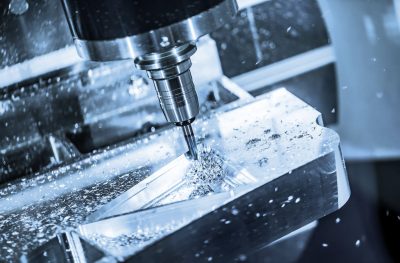 Higher lights-out capacity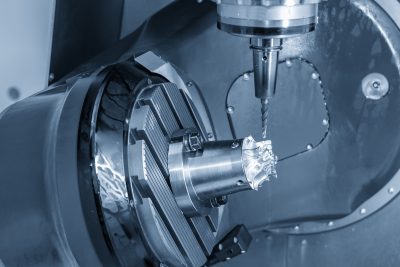 Higher spindle utilization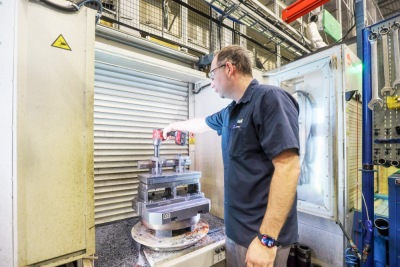 Lower labor cost for part loading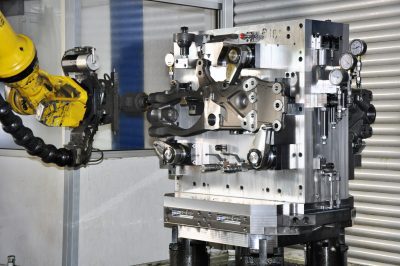 Less pallets & fixtures needed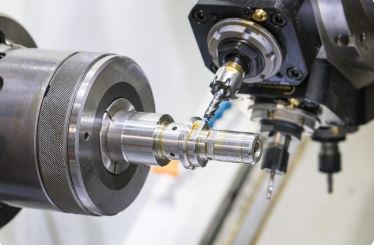 Integrate finishing, marking & more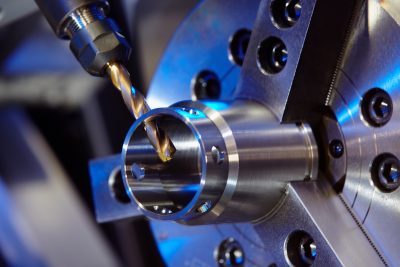 Higher quality & process traceability
MATERIAL PALLETS INSIDE FMS
Loading & unloading
ALD in its simplest form loads raw materials and ready-made parts to and from material pallets which are stored inside the FMS. The material pallets are delivered to the ALD by the FMS crane.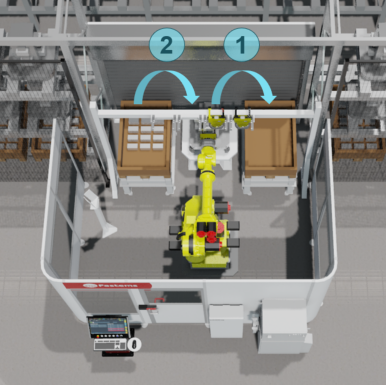 Typical working cycle:
 1 Unload ready parts from the machining pallet.
2 Load new parts into the machining pallet.
EXTERNAL MATERIAL STORAGE
Import materials from outside
Materials and ready parts are stored in an external storage. Typical examples are vertical shuttle storage like KARDEX or Modula, or external storage and AGVs or operators making the transfers.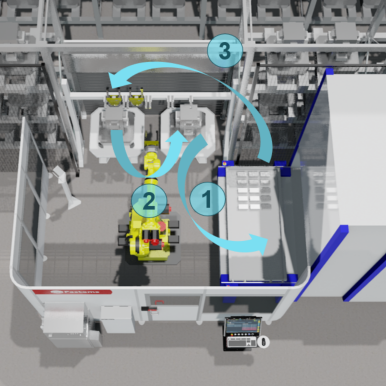 Typical working cycle:
1 Unload ready part(s) from the machining pallet.
2 Re-clamp parts from pallet A to pallet B.
3 Load new part(s) into the machining pallet.
ADD PROCESSES LIKE DEBURRING & MARKING
Multi-Purpose ALD
You can equip your ALD robot with additional features such as finishing, deburring, marking, washing etc. This increases the value of your WIP and improves part clamping quality for the next OPs.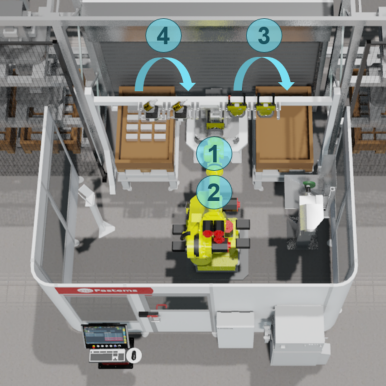 Typical working cycle:
1 Deburring & cleaning operation for machined parts
2 Marking of the parts with dot-peening/ engraving/ laser
3 Unload ready part(s) from the pallet.
4 Load new part(s) into the machining pallet.
Control software: ALD is added in your MMS control software as part of your FMS. You can control everything with a single software.
Raw material management: Each loading operation includes material check, and any material shortage is informed to the operators in advance.
Part location: MMS manages part instances in the pallet enabling parametrical programming and quick introduction of the new parts.
Loading task scheduling: MMS commands the gripper change and material logistics operations start already before the pallet arrives. Faster loading cycle!
Error handling: Retry and rewind/forward of cell operations and easier troubleshooting on possible error situations. Remote diagnostics available.
Traceability: MMS offers full traceability for your FMS and the integrated ALD, including all devices inside the cell.
Drabo Hardenberg
"We needed to produce more but the space didn't allow to expand our FMS. We added an ALD and can now produce up to 60 hours unmanned!"
Drabo B. V. was looking for a way to increase the production volumes of one of its existing Flexible Manufacturing Systems (FMS). The company ran into a problem however, because it's factory's spacial conditions did not allow for expansion. Read how Auto-Loading Cell helped them to utilize their full machining capacity and save space.
Ready to find a solution?
Give us a call or send an email.
"*" indicates required fields