Work Cell Operation –
L'automatisation au-delà des machines-outils
WORK CELL OPERATIONS par FASTEMS
Automatisation des machines-outils autonomes et autres postes de travail manuels
Planifier, contrôler et superviser les cellules de travail automatisés ou non avec un seul logiciel
Planification automatique et prédictive avec une transparence totale des opérations de fabrication
Work Cell Operation convient à tous, que vous ayez un système Fastems ou non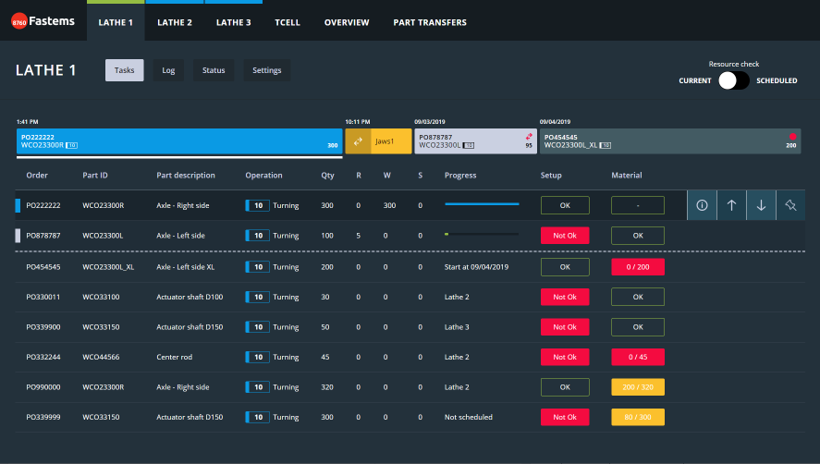 COMMENCEZ OU PROLONGEZ AVEC WCO
Qu'est-ce que WCO?
Work Cell Operations (WCO) est un ajout au logiciel de gestion de fabrication (MMS) de Fastems – un logiciel unique qui peut être étendu avec différents modules si vous le souhaitez. WCO propose des fonctionnalités uniques telles que la planification automatique et prédictive avec une transparence totale des opérations de fabrication sur les machines-outils autonomes et autres postes de travail manuels. Plusieurs niveaux d'intégration et d'application sont possibles. WCO garantit le confort et la praticité des opérations ainsi que le suivi de vos objectifs.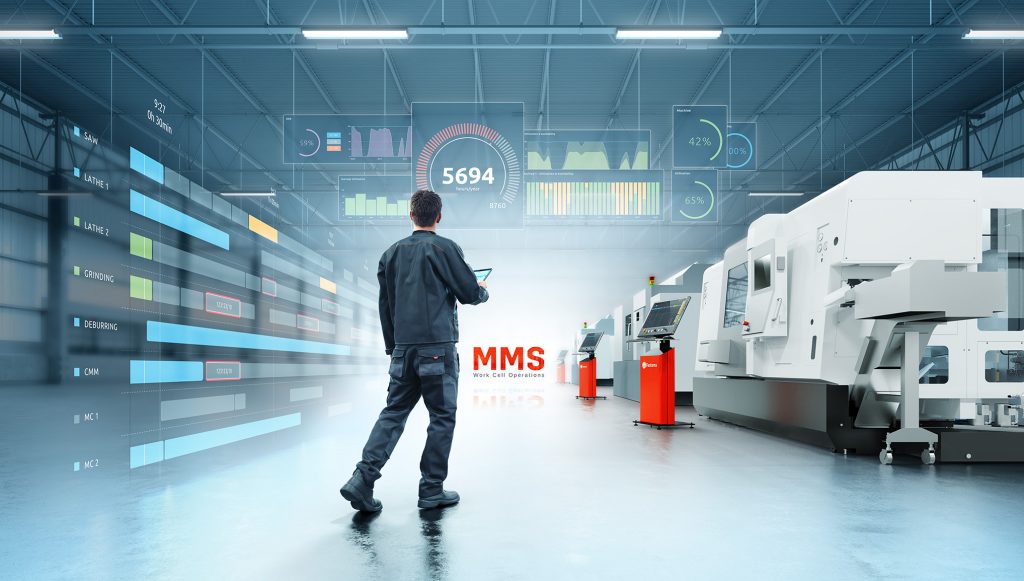 Avantages de WCO
Il est facile de planifier, contrôler et superviser l'état des machines-outils autonomes et des postes de travail manuels ainsi que leurs productions
Vous avez avec WCO une transparence totale du processus de fabrication d'une pièce et êtes capable de gérer l'usine avec un seul logiciel
Le temps du responsable de production est optimisé car libéré des opérations de planification manuelles
Par la gestion des commandes, vous produisez les bonnes pièces au bon moment en fonction de vos besoins réels
Les opérateurs ont une liste claire et hiérarchisées de travail ainsi qu'un acces facile aux documents de production et aux instructions
Grace aux avantages énumérés ci-dessus, WCO augmente le taux d'utilisation des machines, la productivité de ces dernières et la fiabilité des livraisons. WCO permet de réduire les délais et les encours, tout en améliorant la qualité
WCO expliqué en moins de 150 secondes
Si vous vous demandez comment planifier et gérer votre production de manière productive et efficace, quelle est la taille de votre encours (WIP),  ou et quand vous pourrez lancer la prochaine production pour vos clients, découvrez comment ce logiciel avancé peut porter votre production à un niveau supérieur et maximiser votre rentabilité.
Vous souhaitez en savoir plus sur l'intelligence du logiciel de gestion de la fabrication de Fastems ? Cliquez ici pour regarder une vidéo et découvrir les principes fondamentaux de MMS.
WCO fonctionne avec par exemple :
• Centres d'usinage
 • Tours
 • Postes qualité et inspection
 • Poste d'ébavurage
 • Scies
Vous souhaitez en savoir plus ? Contactez nous. 
Interested to learn how to increase productivity?
Fill in the contact form and we will get in touch.
"*" indicates required fields