Top Shops Conference 2019
Cincinnati, Ohio

The Top Shops Conference 2019 is where leading top shops connect and learn about the tools and technologies that are driving manufacturing. We are a sponsor at the Top Shops Conference 2019 which will be held September 9-11 at the Duke Energy Convention Center in Cincinnati Ohio.
Top Shops Conference is a great summit for meeting other job shop peers, catching the best advice from top industry professionals and learning about different tools and technologies. Some of the key topics of the event are Business Strategy, Robots & Automation, Data-Driven Manufacturing and Additive Manufacturing, which are right up Fastems' alley.
As a Top Shops sponsor, we can provide you with a registration promo code of 20% discount. Please contact David Suica, President at Fastems LLC, to collect the promo code.
You are welcomed to visit our booth #60, and discuss the latest manufacturing trends, our newest products or productivity challenges and how to convert them to profits. While waiting for the Top Shops Conference, you can explore our job shop case stories.
See you in Cincinnati!
Read more about Top Shops Conference Conference Schedule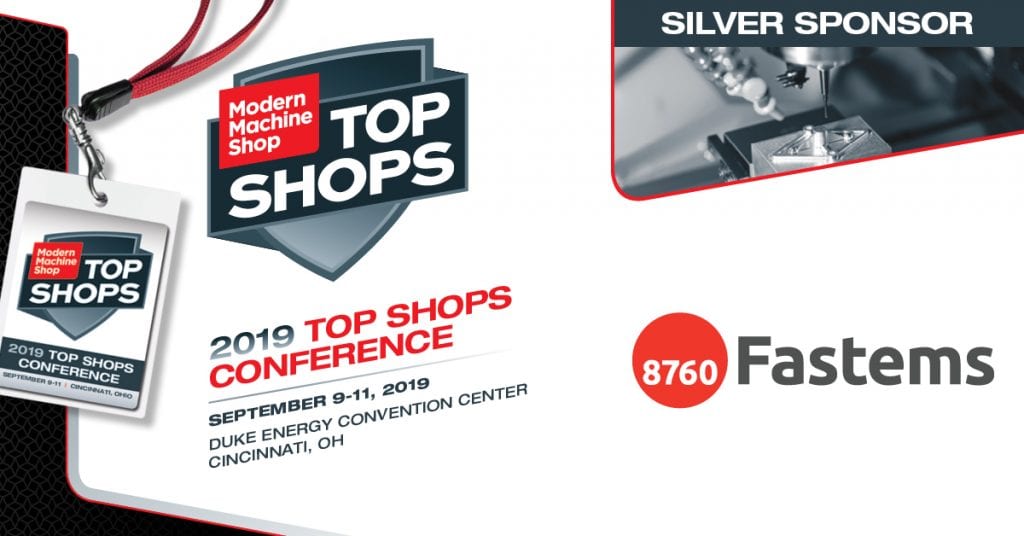 Want to learn more?
Give us a call or send an email.
"*" indicates required fields