METAV WEBsessions: "Let's talk about innovation"
Webinar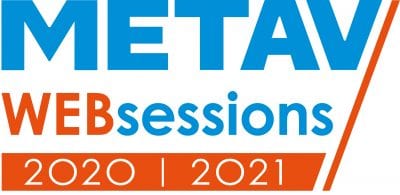 Until METAV reloaded in March 2021, METAV organiser VDW (Verein Deutscher Werkzeugmaschinenfabriken), Frankfurt am Main, will be inviting visitors to the METAV WebSessions every month under the motto "Let's talk about innovation". From 1 to 3 December, the LIVE presentations by the various companies will focus on everything to do with digitisation.
We are there and our topic is:
Six solution blocks for economical small batch production
Webinar overview
Date:    Thursday, December 3rd, 2020
Time:   2 PM CEST
Duration:   30 minutes presentation & 15 minutes Q&A
Language:   English
Webinar info by our host
Janne Kivinen
Many companies we work with are used to having to produce in larger, so-called 'economical' batch sizes that help to optimize the amortized unit cost. This process creates longer lead times, increased WIP, large and expensive inventories, and lowers return on capital.
Fastems challenges this thinking, using modern technologies that enable economical and high-quality small batch production, even for single part flow thus reducing lead times, reducing WIP, minimizing inventories and increasing return on investment. In essence making what is required when it is required to be made.
In this LIVE WEBsession we will present how the following six areas of production can be optimized to produce small batches, even batch size one:
1. Production planning
2. Production start setup (tools, NC programs, raw materials, workholding, test runs)
3. Tool management
4. Transfers and loading between process phases
5. Quality and traceability
6. Machine tools
Our presenter Janne Kivinen, Product Manager of Digital Products, has 10 years of experience in helping and training metalworking manufacturers of different sizes in solving their productivity issues. There are limited seats available, book yours soon!