Live Launch & Demo: Elevate Your CNC Production
Online
More Profits with CNC Machining
Want to learn practical ways to maximize the efficiency of your CNC production? This is THE event for you to participate. Focused mainly on four and five axis milling, we will be demoing the newest in CNC automation: Flexible Pallet Tower, the new compact automation solution; and the latest version of Manufacturing Management Software, the best production planning and automation control software in the market.
The virtual launch event on November 30th, streamed directly from our Tampere (Finland) R&D center, will gather people in manufacturing industries across Europe and North America wanting to learn more about CNC automation and how to drive profits with it. The event is free of charge and the audience has opportunity to ask questions during the demo sessions – a warm welcome on behalf of everyone at Fastems!
30 November 2021
EUROPE (in English) 12-14 GMT (London time)
EUROPA (auf Deutsch) 9-11 Uhr CET (Berlin Zeit)
NORTH AMERICA 12-2 PM EST (New York time)
What Are You Going to See?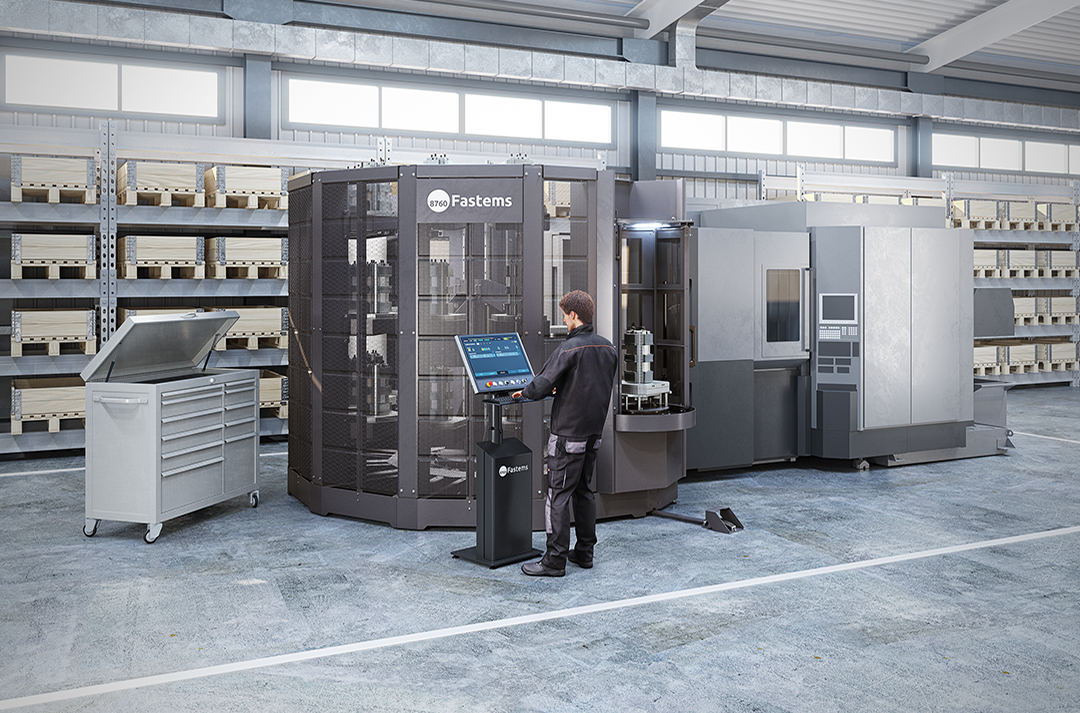 Flexible Pallet Tower – Elevate your Manufacturing
Fastems Flexible Pallet Tower (FPT) extends the offering as a compact plug-and-play solution for milling machines with 300-630 mm pallets. With an affordable price tag, configurable pallet storage and a single-view user interface, it is an attractive automation option for CNC milling machines of any brand, with or without the automatic pallet changer. In this live session, we will launch FPT and demonstrate on how easy it is to operate.

MMS Version 8 – From Bytes to Chips
For over 20 years, Manufacturing Management Software has been the first choice for manufacturers to plan, run and monitor their production. The Version 8 boosts MMS intelligence to the next level by introducing a new MMS Insights view, giving practical ideas and suggestions on how to improve your production. In addition we have worked on better user experience and added functionalities that support an economical use of modular fixtures, allowing higher production mix with smaller work holding investment. In this live event we will be showcasing these alongside with many other interesting MMS features.