Konepaja 2020 has been postponed to 2021 (March, 23-25) due to the COVID-19 virus. We will update the event information during 2020. 
Together with MTC Flextek, Fastems will be attending Konepaja 2020 held at the Tampere Exhibition and Sports Centre on March 17th – 19th. Konepaja 2020 will be an opportunity to meet Finland's top players in automation and learn exactly how digitalization can enable modern machine shop manufacturing. 
Konepaja 2020 – Productivity Beyond Machine Tending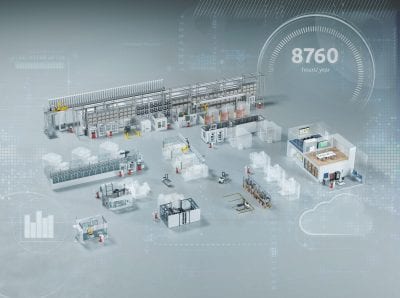 At Konepaja 2020, the Fastems team will be on site to present what our company has to offer in terms of automation software, solutions, services, and digital manufacturing. Among other things, we'll be showcasing a demo of our MMS (Manufacturing Management Software) as well as our Living Factory which is an interactive 3D video experience.
You will have a chance to learn on practice how our intelligent manufacturing management software works and experience the easy-to-use user interface. In addition, you can dive into a virtual factory through the Living Factory 3D video experience. You can grasp the overall ideology behind our solutions and see the objectives that are possible with the solutions we provide.
To get a free entrance to Konepaja, please register for the event!
Fastems at the stage: a real case story, and something for robotics enthusiasts
At Konepaja, you are able to hear a real customer story presented by Juuso Herranen, Quality & Development Manager at Joensuun CNC-Machining Oy. He is going to give a presentation (in Finnish) on Thusrday 19th of March at 13:00. Joensuun CNC Machining Oy, established in 2007, is a contract supplier of industrial precision components and products. Mr. Herranen will talk about how to develop and maintain a job shop as modern and competitive in this fast-changing industry we all operate in. Joensuun CNC-Machining had chosen Fastems as their automation partner, so you have also a chance to hear about the co-operation done together by the companies.
Sami Pohjalainen, Product Manager at Fastems, is going to give a presentation at the seminar organized by The Robotics Society in Finland during Konepaja. Presentation details will be informed later when they have been published. More information about the seminar can be found here (in Finnish).
Learn more about Konepaja 2020 Register for the event now
MTC Flextek and Fastems are excited to meet you, so be sure to stop by booth E50 and have a chat with us. If you want to learn more about our general offering, feel free to head over to our website. Our team will then be on site at Konepaja 2020 and more than happy to answer any questions you might have. See you there!