What If You Could Do the Job of Six Machine Tools With Only Two?
If one would argue that a machine shop equipped with only two machines can produce the same output as another with 6 machines you'd probably just smile and politely note "that's good for you". You would think that's absolute non-sense.
But you believe in math, right?
Let's dive into the math of spindle hours of a non-automated machine and a machine with flexible automation.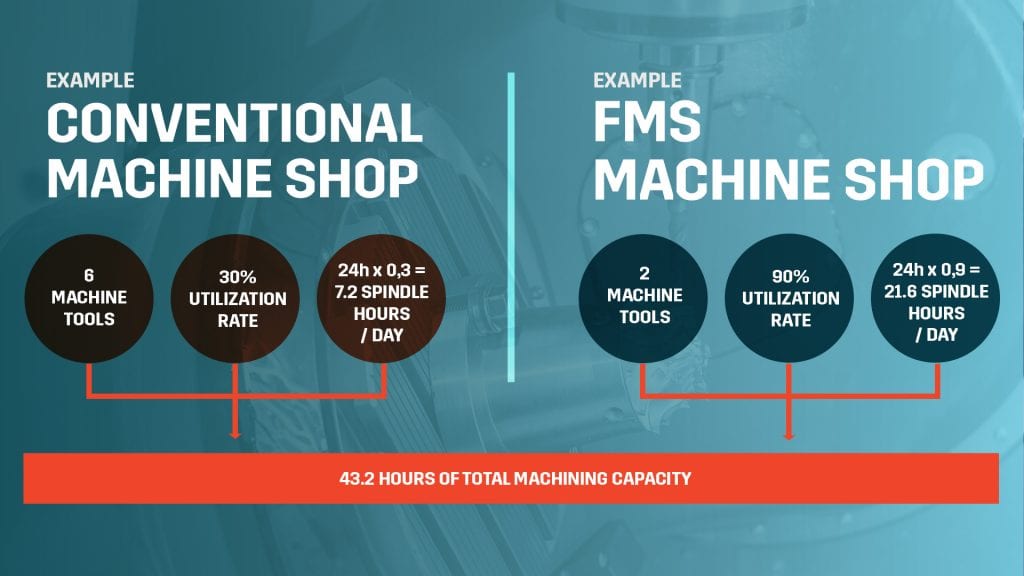 Factors causing low utilization
Spindle doesn't run while doing setups
Working only in one shift of 8 hours
No lights-out capacity
Batch scheduling problems (idle time)
Missing tools or raw materials
Sudden changes like urgent orders, machine malfunction
Irreproducible process
How do you get a utilization of 90% out of machines?
To get the most out of your machines, the three main things in the process to consider are:

Make your production planning & execution intelligent for just-in-time deliveries
The production control software has automatic resource management and is fully adaptive for changes
Clear work instructions for operators so that everything is prepared in advance for the coming production (which tools, raw materials etc. will be needed and when)
Full visibility and metrics on what is happening and how the KPIs are trending.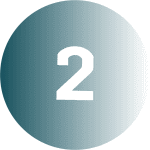 Automation hardware that works in a stable way night and day
The type and level of automation depends on the amount and type of machine tools. Typically, moving of the pallets (or in case of turning machines, the work pieces themselves) from the small buffer to machine and out of the system should be automated at minimum.
Furthermore, other processes like de-burring, washing, grinding or polishing can be integrated into the system as well.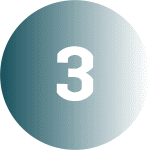 Make your processes reproducible
No automation or production planning can work without reproducible processes which ensure the required quality and time frame for the work.
Where to start?
The above was the short version. Below we have two content pieces to get you going on a more practical level. They both go into more detail on how to achieve the utilization rates discussed here, enabling you to do the work of six machines with only two.
Both the guide and the webinar cover the six main production bottlenecks to be tackled for the maximal machine tool utilization:
1. Production planning
2. Production start set-up
3. Cutting tool management
4. Transfers & loading between the process phases
5. Quality & Tracing
6. Machine tools
Download Our Ultimate Guide for Flexible Automation
Guide for producing small batches economically by optimizing production planning, start setup, cutting tool management, transfers and loading between process phases, quality and traceability, and the machine tools.
Webinar | Six Solution Blocks for Small Batch Manufacturers
How to optimize the six key production bottlenecks to achieve order-driven manufacturing?
"Many companies we work with are used to having to produce in larger, so-called 'economical' batch sizes that help to optimize the amortized unit cost. This process creates longer lead times, increased WIP, large and expensive inventories, and lowers return on capital. Fastems challenges this thinking, using modern technologies that enable economical and high-quality small batch production, even for single part flow thus reducing lead times, reducing WIP, minimizing inventories and increasing return on investment. In essence making what is required when it is required to be made.
In this live webinar we will present how the following six areas of production can be optimized to produce small batches, even batch size one.
 Watch the recording by submitting the form below!