Work Cell Operations –
Więcej niż automatyczna obsługa maszyn
WORK CELL OPERATIONS firmy FASTEMS
Automatyzacja wolno-stojących obrabiarek CNC i innych ręcznie sterowanych gniazd roboczych
Planuj, kontroluj i monitoruj zarówno zautomatyzowane jak i niezautomatyzowane gniazda produkcyjne za pomocą jednego oprogramowania
Automatyczne planowanie i pełna przejrzystość operacji produkcyjnych
Work Cell Operations jest odpowiedni dla każdego – niezależnie od tego, czy masz system automatyzacji Fastems, czy też nie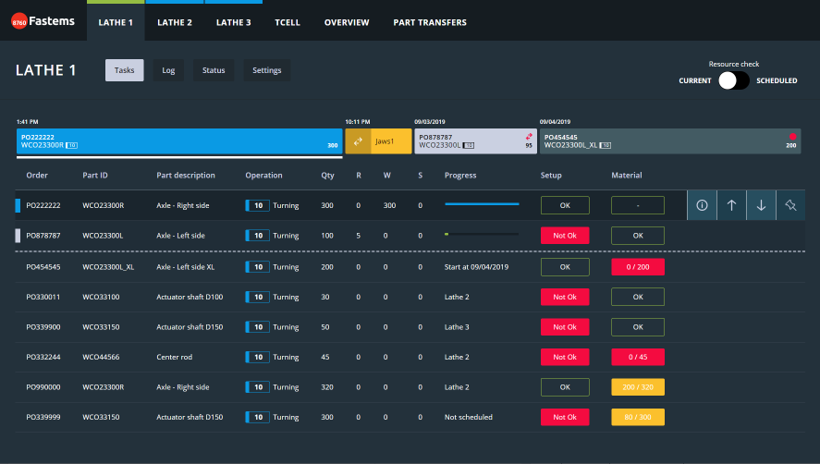 ROZPOCZNIJ LUB ROZSZERZ WCO
Czym jest WCO?
Work Cell Operations (WCO) jest dodatkiem do oprogramowania do zarządzania produkcją (MMS) firmy Fastems – pojedyncze oprogramowanie, które w razie potrzeby można rozszerzyć o różne moduły. WCO oferuje unikalne funkcje Fastems, takie jak wczesne automatyczne planowanie oraz pełną przejrzystość operacji produkcyjnych, zarówno do wolno stojących obrabiarek CNC jak i innych ręcznie obsługiwanych gniazd roboczych. Oferowane na kilku poziomach integracji i zastosowania, WCO zapewnia komfort i praktyczność wszystkich działań użytkownika.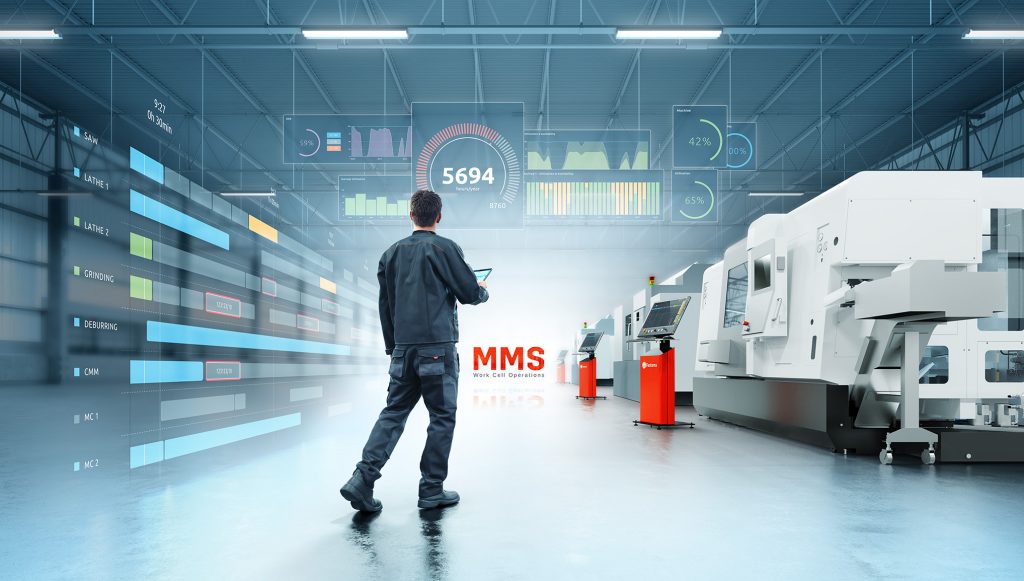 Korzyści z WCO
Łatwe planowanie, kontrola i monitorowanie stanu i wydajności wolno stojących obrabiarek CNC i innych ręcznie obsługiwanych gniazd roboczych
Uzyskujesz pełną przejrzystość procesu produkcyjnego detali i możliwość zarządzania przedsiębiorstwem za pomocą tylko jednego oprogramowania
Kierownik produkcji nie musi angażować swojego czasu do ręcznych prac związanych z planowaniem produkcji
Poprzez zarządzanie zamówieniami produkujesz właściwe detale we właściwym czasie, w oparciu o rzeczywiste potrzeby
Operatorzy mają czytelne listy prac z ustawionymi priorytetami oraz łatwy dostęp do dokumentacji produkcyjnej i instrukcji
W oparciu o powyższe kluczowe korzyści, WCO zwiększa wykorzystanie urządzenia, wydajność produkcji , niezawodność dostaw, poprawia jakość oraz skraca czas realizacji i produkcji w toku (WIP)
Wyjaśnienie WCO w mniej niż 150 sekund
Jeśli zastanawiasz się, w jaki sposób planować i zarządzać produkcją w wydajny sposób, ile posiadasz aktualnie produkcji w toku lub kiedy mogą zostać sprzedane następne wolne moce przerobowe, to sprawdź, jak zaawansowane oprogramowanie może przenieść produkcję na wyższy poziom i zmaksymalizuj twoją rentowność.
Chcesz dowiedzieć się więcej o inteligentym oprogramowaniu (MMS) do zarządzania produkcją firmy Fastems? Kliknij tutaj, aby obejrzeć także kolejny krótki film wideo i poznać podstawy oprogramowania MMS. 
WCO może współpracować z:
• centami obróbczymi CNC
• tokarkami CNC
• jakością i kontrolą
• ręcznymi stanowiskami do gratowania
• piłami
Chcesz dowiedzieć się więcej ? Skontaktuj się z nami, aby dowiedzieć się jak możemy zautomatyzować Twoje gniazda robocze. 
Interested to learn how to increase productivity?
Fill in the contact form and we will get in touch.
"*" indicates required fields